When you rent an Airbnb, the rental becomes your private place during your stay. No one, including the property owner, can't enter your place or put surveillance on you during your visit.
This article discusses cameras in an Airbnb rental, where they can be placed, and what to do if you find hidden cameras.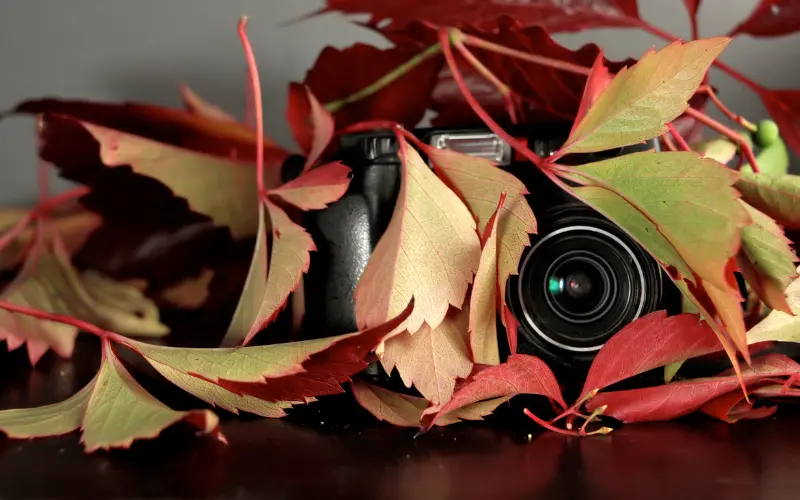 Can Airbnb Have Cameras Outside?
According to Airbnb rules and regulations, an Airbnb rental can have outside surveillance cameras that point to driveways, main entry doors, porch, or backyard. A host can also install doorbell cameras.
However, every camera on the property must be disclosed in the property listing on Airbnb. The host also must inform the guest where those cameras are located. Moreover, there must be clear signs that expose those cameras.
An Airbnb host can't even install a camera outside if it's not disclosed in the online listings.
Are Airbnbs Allowed to Have Cameras Inside?
According to Airbnb rules and regulation, cameras inside an Airbnb rental are strictly prohibited. Under no circumstances can a host install a camera inside their rental property. 
Cameras are forbidden in the bedroom, kitchen, bathroom, swimming pool, and dining area. It's a personal privacy violation.
Cameras in a common room, however, are allowed. But the camera must be in a visible location, and there must be a clear sign that exposes the camera. Moreover, the camera can't point toward the bedroom, kitchen, or bathroom.
But, if the common room also acts as a living room (with a sofa bed), there can't be any camera inside. 
If the host decides to put a camera in the common room, they must disclose it in their online Airbnb listing.
Can Airbnb Use Hidden Cameras?
Under no circumstances can an Airbnb have hidden cameras. It's a serious legal and privacy violation. Every camera on the Airbnb property must be disclosed in the online property description.
Hidden Microphone
Under every state law, recording someone with a hidden microphone without their consent is illegal. Many Airbnb hosts install hidden microphones to listen to what their guests are doing. It's illegal.
Remember, every smart speaker, such as Amazon Echo or Google Nest, has a built-in microphone. 
Thus, if you see any smart speakers in your Airbnb rental, you should immediately unplug those and inform Airbnb customer support about your privacy violation.
Related: What happens if you damage something at an Airbnb property or you didn't do it, but the host is fraudulently accusing you of damaging their property. Can Airbnb force you to pay the damaging fine? This article discusses everything you need to know about Airbnb rental damage.
How to Check Airbnb for Hidden Cameras?
There are several methods to find hidden cameras. However, most are time-consuming and not 100% accurate except for one method.
Hidden cameras use WiFi to transmit data. They can be either battery-powered or wired. Thus, you only have to find hidden WiFi devices. 
Hidden cameras can be in the fake sprinkler, smoke detector, alarm clock, charger, or bed lights. 
An Electromagnetic Field Radiation Detector can quickly locate these WiFi-enabled hidden cameras in a room. 
Thus, we suggest you buy a reliable and trustworthy Electromagnetic Field Radiation Detector from Amazon that will help you to find hidden cameras easily and hassle-free.
What To Do If You Find a Camera Inside Your Airbnb?
If you find any cameras inside your Airbnb rental, immediately take a picture of the camera location and unplug it. Then contact Airbnb support about your privacy violation with the cameras placed inside your Airbnb rental.
Upon departure, leave an appropriate review so that other guests who come are aware of it.
If you find any hidden cameras, immediately unplug those cameras, and contact Airbnb support. It's a severe privacy violation and illegal according to Airbnb rules and regulations.
Ask Airbnb for a full refund or alternative accommodations. Don't stay at this property if you find any hidden cameras. 
It's up to you whether you want to file a police report. Laws regarding hidden cameras vary depending on the state.  
However, we suggest you immediately contact the police, f you find a hidden camera in your Airbnb rental, 
In the following states, it's illegal and a felony or misdemeanor to record someone secretly without their consent in their private place —
New York: It's a felony to photograph or record someone with a hidden camera.
Alabama: Alabama has a criminal penalty for recording private communication without the consent of the recording parties.
Iowa — Aggravated Misdemeanor
Kansas — Civil & Criminal offenses
Kentucky — Misdemeanor 
Louisiana
Maine 
Maryland 
Massachusetts 
Michigan — Felony
Minnesota — Criminal offense. Up to 5 years prison time.
Mississippi
Missouri — Felony. Hidden microphones are illegal and prosecuted as a wiretapping crime.
Montana
Nebraska — Felony
Nevada — Misdemeanor 
New Hampshire — It's illegal to record someone at a private or public location without their consent. 
New Jersey — Crime in the third degree
New Mexico — Misdemeanor 
North Carolina — Felony
North Dakota — Misdemeanor
Ohio
Oklahoma
Oregon — Misdemeanor 
Pennsylvania — Misdemeanor 
Rhode Island 
South Carolina 
South Dakota 
Tennessee — misdemeanor 
Texas — felony
Utah — misdemeanor 
Vermont
Washington — Gross misdemeanor 
West Virginia — Criminal offense
Wisconsin — Class A misdemeanor 
Wyoming — Felony
Florida — First-degree misdemeanor with jail time
California 
Arizona
Arkansas
Colorado
Connecticut
Delaware
Georgia
Hawaii
Idaho
Illinois
Indiana
The following two states have few consequences for hidden camera
If you find a hidden camera in your Airbnb rental, call the police and report it.
Moreover, upon departure, write an appropriate review.
Related: Almost Every Airbnb charges cleaning fees. So, should you clean your rental before you leave? What happens if you find out that your Airbnb isn't clean? Can you get a refund? This article discusses everything you need to know about Airbnb cleaning.
Can You Cover Airbnb Cameras?
If an Airbnb rental has cameras, the host must disclose it on their listing page. Every camera must be in public view and should have clear signage.
If there are cameras outside of your Airbnb rental, which the host disclosed, you can't unplug or cover those.
However, if there are cameras inside your bedroom, bathroom, kitchen, dining, or living room, you can unplug or cover those cameras. It's an Airbnb policy violation and illegal according to state and federal law.
Moreover, you should immediately contact Airbnb about these cameras.
If you find any hidden cameras, contact law enforcement immediately. It's a crime to install hidden cameras in a private place. 
During your stay, Airbnb is your private legal place. Thus, hidden cameras are illegal inside Airbnb.
Disclosure: As an Amazon Associate, we earn from qualifying purchases.