iPhone runs on iOS. Both the iPhone and iOS are made by Apple. Similarly, Pixel 5 and Android are both made by Google. Therefore, if you want a phone that runs on almost stock Android and has an excellent performance, Pixel 5 is your only choice.
Should you buy the Pixel 5 or not? Learning about the pros and cons is the perfect way to make a decision. This way, instead of relying on others' reviews, you be the judge and make a decision.
Here are the full specs of Google Pixel 5:
| | |
| --- | --- |
| Pixel 5 Specs Category | Specs |
| Display | 6-inch 1080 x 2340 pixels Flexible OLED (432 PPI) |
| Front Glass Protection | Corning Gorilla Glass 6 cover glass. |
| Display Refresh Rate | 90 Hz. |
| Processors | 64-bit Octa-core Snapdragon 765G. Here, G stands for 5G support. |
| GPU | Adreno 620 |
| Storage | 128 GB (only 105 GB available to use) |
| RAM | 8 GB. |
| Rear Camera | 2 Camera. 16 MP 107-degree ultrawide, 12.2 MP 77-degree dual-pixel. |
| Front Camera | 8 MP. Field of View: 83-degree. |
| Video Recording Quality | Up to 4K at 60 FPS. |
| Fingerprint sensor? | Yes. |
| Barometer? | Yes. |
| Battery | 4080 mAh. |
| Fast charging? | Yes, 18W. |
| Wireless charging? | Yes. |
| Reverse Wireless charging? | Yes, 12W. |
| NFC? | Yes. |
| 3.5 mm headphone jack? | No. |
| Waterproof? | Yes. |
| eSIM support? | Yes. |
| Stereo speaker? | Yes. |
| 5G support? | Yes. |
| WiFi 6 support. | No. |
| Headphones in the box? | No. (Except Australia and France) |
| Hearing Aid compatibility | M4/T3 HAC. |
| Warranty | US, CA, JP, TW: 1 year. UK, DE, FR, IE, AU: 2 years |
| Operating System | Android OS 11. |
| OS support | 36 months. |
| Colors | Pixel 5 comes with 2 colors. Just Black, Sorta Sage. |
| Price | $699 in the US. |
Pros of Pixel 5:
These are the pros of Pixel 5.
OLED Display:
Pixel 5 has a 6 inch Flexible OLED screen, and its resolution is 1080 x 2340 pixels (432 PPI density). The screen resolution is so high that you won't be able to distinguish individual pixels. OLED infinity O screens provide vivid colors, and it is far superior to an LCD screen. Here, "O" denotes that this screen has a hole-punch cutout for the front camera.
90 Hz display:
The refresh rate of the Pixel 5 display is 90 Hz. It's more than enough for a smooth user experience. However, the 90 Hz refresh rate is not available in all apps and games. The OS dynamically changes this rate depending on usage and apps.
Pixel 5 is IP68 waterproof and dustproof:
Pixel 5 has an IP rating of IP68. It means it is dust and water-resistant. The "6" in the IP68 denotes the Pixel 5 is "dust-tight," and the "8" in the IP68 denotes that we can submerge this phone in the water of more than 1 meter (39 inches).
However, please don't take your Pixel 5 into the shower. It's because shampoo and soap will damage the water seal of the phone.
eSIM support:
Pixel 5 supports eSIM. Moreover, it also has a slot for a Nano-SIM. Therefore, we can use the Pixel 5 as a dual SIM phone. For example, one is for your number and another one for business purposes.
Generally, we register the eSIM with our primary cellular provider and keep the Nano-SIM slot empty. Whenever we visit a new country, we buy a local Nano-SIM card and insert it into the phone. 
36 months OS support:
The great thing about the Google Pixel 5 is that Google will provide OS updates for 3 years, unlike Samsung. Samsung abandons their phone after only 24 months. Though Samsung has promised to provide OS updates for their flagship phones up to 36 months, they have not committed to providing any support for their mid-range phones.
Pure Android:
Every Pixel 5 comes with a pure Android OS. No other phone manufacturer ships their phone with pure Android experience. They modify their Android OS heavily. For example, the OneUI from Samsung is different from the Xiaomi MIUI, but both run Android.
Moreover, you can also modify, build, and install a pure Android OS for your Pixel phones. To learn more, please visit Android's official page – https://source.android.com/setup/build/running.
No Bloatware:
You know that Samsung ships its phone with many unnecessary and redundant apps. For example, duplicate app store (Galaxy store, Google Play), browser (Chrome, Samsung Browser), email client (Gmail, Samsung's Email), cloud storage (Google Drive, Microsoft's one drive), etc. Moreover, Samsung phones also come preinstalled with many 3rd party apps and carrier apps such as Facebook, Instagram, etc. These bloatware bogs down Samsung phone's performance even though they have specs.
However, Google Pixel 5 does not have any bloatware. It only comes with the necessary apps. Therefore, in the long term, Pixel 5 performs more smoothly than a Samsung flagship phone. We know it because we used both Samsung phones and Pixel phones.
Fingerprint sensor:
Pixel 5 has a built-in fingerprint print sensor in the back. However, many users don't like this sensor position. They prefer the fingerprint sensor on the side or in-display. 
A Better camera than Samsung Flagship phone:
Believe it or not, the Pixel 5 camera is better than Samsung's camera on their flagship phones. The 12MP camera on Pixel 5 takes better photos and videos than the camera on Galaxy S10+. The Pixel 5 camera also records better video than an iPhone X. 
On Galaxy phone and iPhone, if you walk or run and record a video, the video shakes a lot. Though these phones have optical image stabilization, they still fail to eliminate all shakes even with an external gyroscope.
However, even without a gyroscope, Pixel 5 takes better video while walking or running. Here's an example test by "totallydubbedHD" from YouTube:
Wireless charging:
Pixel 5 has Qi wireless charging functionality. Moreover, it also has Qi reverse wireless charging. Therefore, we can charge our accessories such as earbuds, using Pixel 5.
Unfortunately, Google does not ship a wireless charger. You have to buy one of these from a 3rd party. However, these wireless chargers are very cheap on Amazon. Here's an example – https://amzn.to/2GDqPcK
MHL to HDMI support:
Pixel 5 has MHL(mobile high definition link) to HDMI out support. Therefore, with a USB C MHL to HDMI cable, we can share the Pixel 5 screen with a TV, monitor, or projector. 
Moreover, we can also use other USB C accessories with this phone, for example, keyboard, game controller, external sd card reader, etc. Here are some exciting USB C accessories on Amazon – https://amzn.to/34ACMYA.
Stereo Speaker:
Another great functionality of Pixel 5 is that it has a stereo speaker.
Pixel 5 Free Offers:
With every Pixel 5 purchase, Google offers the following free offers.
3 months of Stadio Pro subscription.
3 months of Google One subscription.
3 months of YouTube Premium subscription.
3 months of Play Pass and Play points.
Always On Display (AOD):
Pixel 5 screen has "Always on Display(AOD)" functionality. Therefore, to watch time, the date, we don't need to turn on the display.  
Extreme battery saver:
Pixel 5 has the "extreme battery saver" feature. If you enable this feature, your phone will last up to 48 hours without a recharge.
Car crash detection:
Pixel 5 has a built-in car crash detection functionality. If your Pixel 5 detects you have been in an accident, it will automatically call 911 and share your location without your help.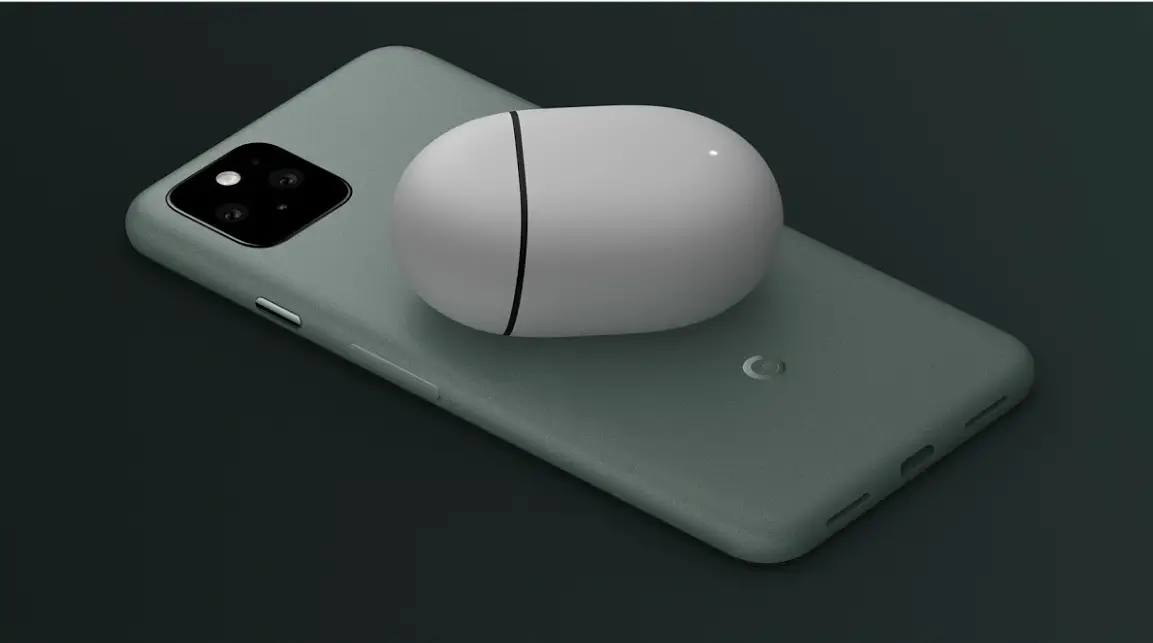 Cons of Pixel 5:
These are the drawbacks of the Pixel 5.
Problems with OLED display:
At the start of this article, we said that Pixel 5 has an OLED screen and praised it. However, the dynamic OLED screen has two drawbacks. 
One, the OLED display loses its sharpness, crispiness, and vividness after a few years. The screen would look dull compared to a newly purchased Pixel 5 phone's screen.
Second, the OLED display has a screen burn issue. It arises when someone uses a single app extensively — such as Google Maps — for a long time. This extended usage would leave a ghost watermark of the used app imprinted on the screen permanently. 
Midrange hardware:
Pixel 5's hardware is disappointing, especially the processor and the camera. The processor is last years' 765G and has only two back cameras consisting of one 16MP and one 12 MP. 
No 3.5mm Audio Jack:
The Pixel 5 does not have a 3.5mm headphone jack. Therefore, you have to use a USB Type-C headphone. It's not a problem unless you need to recharge your phone and listen to music simultaneously. We know that it's an easy problem to solve. We have to either use a wireless charger or wireless headphone, while the USB Type C port is occupied. But, Google does not ship the Pixel 5 with a wireless charger or with a wireless headphone. Therefore, we have to buy these. 
However, you can find excellent quality wireless earbuds on Amazon at a low price, for example, https://amzn.to/36LzRPC.
No SD card slot:
For many, expandable storage is an essential feature, but the Pixel 5 does not have an expandable SD card slot. Therefore, we can't expand the storage on this phone.
No earbuds in the box:
Except for Australia and France; the Pixel 5 comes without a headphone in the box. Google ships its Pixel 5 with only a charger. Therefore you have to buy a USB-C or wireless earbuds.
No face unlock:
Pixel 5 does not have face unlock functionality. Though the previous Pixel phone came with it, Google has removed this from Pixel 5.
No Active edge functionality:
Pixel 5 does not have the "active edge" or the "squeeze functionality." Previously this squeeze functionality helped wake up google assistant, silence alarm, silence incoming calls, etc. 
Let's talk about Pixel 5 unlimited photo storage:
Google, in its advertisement, says Pixel 5 comes with unlimited photo storage. But it's not a Pixel 5 exclusive offer. Anyone can download the "Google Photos" app from the "Play Store," which offers this unlimited high-quality photo storage. Therefore, this unlimited photo storage advertisement for Pixel 5 is misleading.
Is Pixel 5 worth it?
Many in the tech community are saying that the Galaxy S20 FE is a better deal than the Pixel 5 because both are priced at $699. However, we disagree. Specs are not everything on the phone. Long term performance and support are some of the critical metrics to determine whether a phone is better. 
A Samsung phone starts to lag and hangs after only a few years. They also don't provide OS updates after 24 months. The Samsung phone becomes hot frequently. Moreover, these phones ship with a ridiculous amount of bloatware.
On the other hand, Pixel 5 ships with a pure Android OS, Google provides OS updates for 36 months, Pixel 5 does not become hot, nor does it hangs or lags after extensive use. The camera records a better 4k video and does not come with any bloatware. Therefore, Pixel 5 is worth it every penny.
Best place to buy Pixel 5:
You can buy the Pixel 5 directly from Google store, from your carrier, or Amazon. We suggest you buy an unlocked Pixel 5 so that you can use this phone with any cellular carrier.
Google offers a financing option to purchase this Pixel 5 for a 0% APR loan for 24 months. It means, if you only pay 29.12/month for 24 months, Google will not charge you any interest on your purchase. You can also purchase this phone from Amazon. However, Amazon gives only a 12 months 0% APR loan. Price on Amazon continually changes, to check the latest price, please visit https://amzn.to/2SADO1j.
However, if you decide to purchase from Google store, don't buy the Google Fi plan. It's expensive. Alternatively, you may try the "mintmobile." Google Fi charges $70/month for unlimited talk, text, and data. In comparison, "mintmobile" charges only $30/month.
Sources:
Frequently Asked Questions:
Does Pixel 5 come with a wireless charger?
No, the Pixel 5 does not come with a wireless charger.
Does Pixel 5 have a headphone jack?
No, the Pixel 5 does not have a headphone jack.
Does pixel 5 support dual sim?
Yes, Google Pixel 5 has dual sim support. It supports an eSIM and has one Nano-SIM slot.
Does Pixel 5 support 5G?
Yes, the Pixel 5 supports 5G.
Who manufactures Pixel 5?
Google has its factories in Southern Vietnam and makes the Pixel 5 in there.