I've been living in New York City (NYC) for more than ten years. But I do not stay in the city all the time. I travel a lot, and I love road trips. As a result, I have seen many cities, towns, and urban areas and visited more than 30 states.
So, I know quite well about the difference between New York City and other places. In this article, I'm going to discuss the pros and cons of NYC from my perspective. You may not agree with me, but this is my honest opinion. 
Like every other city, living in NYC has some pros and some cons. But in my opinion, the pros of this city outweigh the cons, and this makes it the best city to live in. 
Pros of New York City.
These are the pros of New York City, in my opinion.
Good Transportation:
New York City's public and private transport is excellent. This city has one major international —JFK airport—  and one domestic — LaGuardia Airport. The Newark Liberty International Airport is also not that far from Manhattan. 
Amtrak, NJ transit rail, or Long Island Railroad are also excellent choices for those who live outside of NYC and commutes here daily for work. 
New York City has the best public transportation system in the US. To live and commute, you don't need a car here. Day and night public transportation — Bus and Subway — is available, especially the Subway trains that operate 24/7. 
Moreover, Yellow Taxi, Uber, Lyft, and Black cabs are available all the time, day and night. 
Available Jobs:
Getting any type of job in this city is easy. Economic opportunities here are endless. From food service to taxi driving, bankers to software engineers, singers to broadway show performers, there is a job for everyone.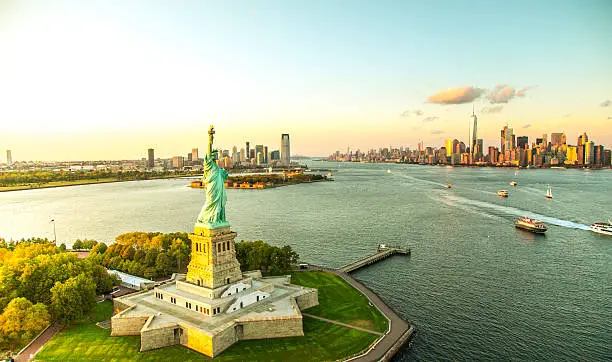 Hidden Gems Everywhere:
NYC is littered with hidden treasures. Little Italy in the Bronx, Jackson Heights for Indian, Pakistani, Bangladeshi community, Chinatown in Queens, the Irish community in Yonkers, and City Island, to name a few. There are thousands of other areas that I don't even remember.
Times Square, Statue of Liberty, Brooklyn Bridge, Central Park, Highline, One World Trade Center, 9/11 memorial, Chrysler Building, Flatiron Building, Empire State Building, Grand Central Terminal, New York public library, St. Patrick's cathedral, The vessel are few best places and buildings that are unique here. 
Every borough offers something unique. 
Bronx Botanical Garden, Bronx Zoo, Orchard Beach, City Island, Yankee Stadium, Arthur Ave Little Italy, Parkchester Bengali community, Fordham Road are the hidden gems of Bronx. 
Brooklyn Botanical Garden, New York Aquarium, Coney Island Beach, Brooklyn bridge park, Brooklyn Museum, and Dumbo are few of the hidden gems of Brooklyn. 
I can go on and on. The point is, NYC has so many places that to make a list of every place is exhausting. No other city in the US except NYC offers such a variety of locations. 
Museum:
This city is the mecca for Museums. The National 9/11 Memorial and Museum, the Metropolitan Museum, Intrepid Sea Air And Space Museum, American Museum of Natural History, The Museum of Modern Art ( MoMA), Ellis Island Immigration Museum, Tenement Museum, the Morgan Library and Museum, Whitney Museum of American Art, Museum of the City of New York, Solomon R. Guggenheim Museum are few museums that are popular. But this city has numerous other museums which I did not mention. For museum lovers, this city is the best place. 
Broadway Shows:
New York City is famous for its Broadway shows. For NYC residents and tourists, broadway shows are an excellent entertainment choice. 
Weather and Location:
There are no sinkholes or flooding, no tornadoes, no heavy snow, or rain. Here the weather does not become too cold in winter nor too hot in summer. The terrain is not as hilly as Rocky Mountain, nor flat as Iowa. 
All these things combined make NYC a great place, and that's why I believe it flourished.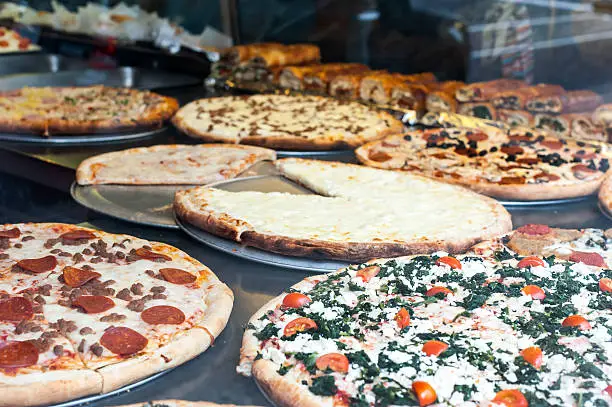 Food:
What type of authentic food do you want? Everything is available here. Chinese, Japanese, Indian, Arabian, Italian, French, Thai, American, or Russian food whatever you want is available here. 
NYC is also famous for its cheesecake, pizza, and bagels. (If you have never tried the NY style cheesecake, I strongly suggest you try it once. )
Service of DoorDash and UberEats are also outstanding. We can order any food from anywhere in the city and get delivered to our apartment. 
Safety:
New York City is one of the safest cities in the US. I would not say that there is no crime or every neighborhood is safe. But compared to the enormous population, crime is relatively low. In my last ten years, I have never faced any problems. 
Diversity:
New York City is the melting pot of immigrants. Immigrants from every nationality of the world live here. Indian, Chinese, Japanese, Arab, African, European, Russian, to name a few. People here are familiar with different nationalities. I have never seen any racial discrimination in this city. Residents here are very tolerant and welcoming to immigrants. 
A City That Does Not Sleep:
Last year during our cross country road trip, we stayed at Moab, Utah. This town is the gateway to Arches National Park. On the first day, we watched the sunset from Delicate Arch. Around 8 o'clock, we came back to Moab. To our surprise, almost every restaurant was closed. New York City is the opposite of that. Here, it's easy to find a restaurant or deli grocery that is open 24 hours. The subway train operates 24/7. Taxis, Uber, and Lyft, are available all the time. 
Low Property Tax:
People often say that New York City has a high property tax. But they don't realize that the property tax here is low compared to the house price. For example, in Chicago, a $30,000 house has a yearly tax of $6,000. Whereas in New York City, a $700,000 home has an annual tax of $6,000. This is nothing compared to the house price. 
Do you know that Nassau, Westchester, and Rockford county has the nation's highest property tax rate? If you decide to buy a house outside NYC, this could be an issue. Though the house price is comparatively lower, I refuse to buy a home in these counties because of the high property tax. 
Higher Minimum Wage:
In New York City minimum wage is $15 per hour. This is great. Residents could earn a decent income, even doing odd jobs.
Best City For Immigrants:
New York City is excellent for immigrants as it has people from every country in the world. Wherever you come from, you would find your native community. Furthermore, this city is tolerant and welcoming to immigrants. 
Cons of New York City.
In my view, these are the cons of New York City.
Expensive Housing:
Housing here is costly compared to other major cities in the US. A single-family apartment now sells for $400,000 to $500,000, and a multi-family house would cost $700,000 to $800,000 minimum. Depending on location, it could go higher. I'm not going to talk about lower Manhattan, Roosevelt Island, or Downtown Brooklyn because only millionaires could afford to live there. 
Rent Is Too High:
The consequence of high housing prices is that the rent is too high. For homeowners, this is good news. But for renters, this is bad. In the Bronx, a single-family apartment rents for $1400, two-bedroom apartment rents for $1600 to $1800, and three-bedroom apartment rents for around $2200. The rate in Brooklyn and Queens is higher than this.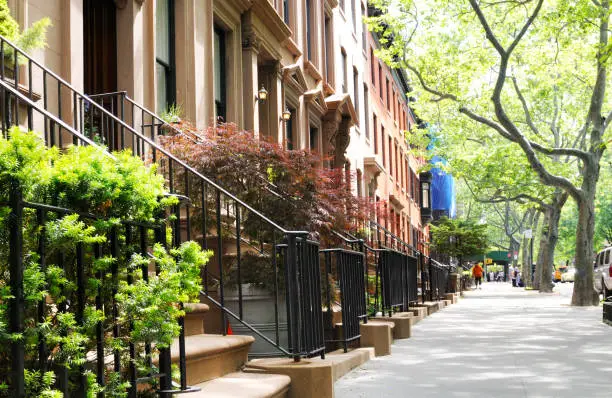 Lots of Traffic:
Though the traffic here is not worse compared to Los Angeles but it's almost there. During the morning rush and in the late afternoon the traffic is horrible.
Except for NYC, I have not seen this kind of traffic anywhere in the US. 
Not only lousy traffic, but bad drivers are abundant here. Speeding, lane change without a turn signal, following too closely, unnecessary honking is common here, especially in Manhattan, Where Yellow Taxi drivers do not follow any rules. 
In case of an accident, you need to have video proof to show your innocence. Otherwise, you are screwed.  After an accident, the first thing the other driver would do is tell a lie. The NYPD in their report will state what each driver said. So, here dashcam is necessary for your car. 
Car Break-In:
Only in the last two years, thieves broke into my car three times. Don't leave your dashcam or GPS in your vehicle. After the first break in when they stole my GPS unit, I no longer keep anything in my car. While I park, I keep the glove box and center console wide open for everyone to see that there is nothing to steal. Still, thieves broke into my car. Perhaps I live in a crappy neighborhood. 
Neighborhood:
I live in the Bronx. I love it here. Every borough in New York City is different from one another. Bronx, Queens, and part of Brooklyn is the place of people of color, Hispanics, and immigrants. Whites live in Brooklyn, and in Mid to lower Manhattan. 
Lots of People:
NYC is one of the most densely populated cities in the US. Every inch of this city is occupied. 
A couple of years ago, during our road trip, we stopped at a gas station beside US route 50 ( Loneliness Road in America) in Nevada. There we met an older gentleman in his late 70s. He said he visited New York City when he was young and hated it because it had too many people. If you are like this gentleman, then NYC is not for you. 
Eight Months of Cold:
NYC has 8 months of cold and 4 summer months. I have seen people move to Florida from New York City because of these long cold months. I like winter in NYC. People don't realize how little snow here compared to other cities such as Buffalo, or Albany. However, my guess is people from warmer climates would not enjoy NYC. 
Parking:
I don't have a house in NYC. Therefore I park on the street. Finding a parking spot is very tough here. During the daytime, parking is not that hard. But at night time it's almost impossible. Out of five boroughs, Manhattan is the worst. Firstly, public parking is limited. Secondly, Paid parking is as expensive as renting an apartment in other states – $600 to $700 per month. 
Bronx, Queens, and Brooklyn are not that bad compared to Manhattan when it comes to parking. Though it depends on the neighborhood. Parkchester in the Bronx or Jackson Heights in Queens is the worst place for parking where hundreds of high rising condominiums reside. 
If you ever decide to visit New York City for a few days, my advice to you is to leave your car behind in your hometown. As a tourist finding a public parking spot would be a nightmare or crazy expensive. 
No Walmart:
I love Walmart. There I can buy vegetables to medicine, electronics to clothing at a reasonable price. The quality of the products is also good. Sadly, NYC officials don't allow Walmart to open a store inside New York City. Their excuse is that Walmart would destroy small and retail businesses. It could be true. But lack of Walmart means NYC residents have to pay more on local grocery stores.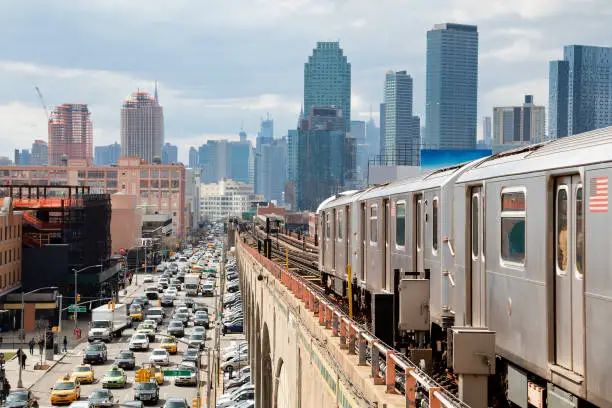 Rude People:
New York City has a bad reputation for having rude residents. People sometimes try to spin this. They say residents here are too busy and always in a hurry. That's why they are rude. This is not true. Here, people are rude because they are rude. Fast food restaurants are the worst place. Service is not only bad but also the staff's behavior is awful. 
I took my first driving test here. The test taker was super rude. During my test, he asked me to take a 3 point turn, which I did. But I was not fast enough according to his standard. He was yelling at me at the top of his voice. I did not say anything for fear of retaliation. This happened ten years ago, and I still remember everything. 
DMV, fast food restaurant, bus, train, workplace, yellow taxi driver, you name it. There is a rude person who would ruin your whole day. If you plan to move or visit here for a few days, keep this in mind. 
Driving Could Be Challenging:
I live in the Bronx. When I drive here, I keep a watchful eye on the road. There are residents here who are careless and don't follow pedestrian traffic rules at all. Jaywalking is common. Manhattan, Queens, and Brooklyn are no different, either. Aggressive drivers are everywhere. These two make driving in New York City a challenging task.
Conclusion:
There are numerous other pros and cons which I am not even aware of. Before you decide to move here, please discuss with your close friends who live here. But there is no other city in the world that can match New York City.