One of the critical problems of owning a Model 3 is that Tesla doesn't allow owners to diagnose and fix their cars.
However, there are several issues pertaining to Model 3 that owners can diagnose and fix. 
This article discusses 3 Tesla Model 3 problems related to wipers, backup camera, and the 12V Outlet and their possible solution.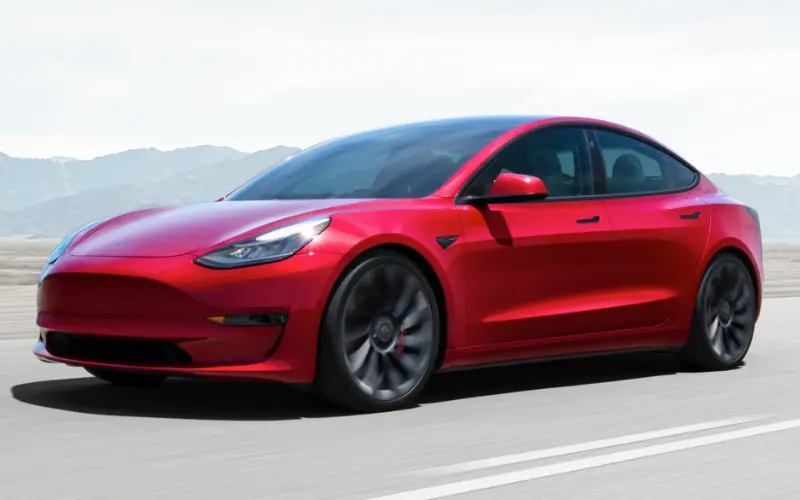 Tesla Model 3 12V Outlet Not Working
The Tesla Model 3 is unique in several ways. The fuses are one of them.
Unlike gasoline vehicles, Tesla Model 3 doesn't have any one-time fuses. Instead, it has reusable fuses, MOSFETs, to be exact.
The Model 3's 12V Outlet may stop working due to power overload. This overload could happen if you connect an electrical appliance that draws too much current, such as a portable air compressor, power inverter, portable fridge, or portable heater. 
To fix the issue, you don't need to change any fuse on your Model 3. The fuse (MOSFETs) will auto-reset in 90 minutes. Therefore, if your model 3 12V Outlet stops working, wait 90 minutes; it will work again. 
If it doesn't fix within 2 hours, let your Model 3 go into a deep sleep. It will force the fuses to reset.
The Model 12V outlet can safely deliver 12A current (continuous 12A, 16A peak). Thus, please ensure that any electronics you hook up draw less than 12V x 12A = 144W power.
However, if you are in a hurry and want to reset the 12V controller MOSFETs on your Model 3 instantly, do a hard reset as described below in this article. You can reset the 12V fuse in under 5 minutes by the hard reset method.
Tesla Model 3 Auto Wipers Not Working
BMW, Volkswagen, and other car manufacturers use rain sensors to detect rain to control their auto wipers. Tesla Model 3, however, uses the front camera to detect rainfall from the video feed and controls the wipers.
Even though Tesla's software is way ahead of competitors, some features still don't work as intended. The auto wiper is one of them.
The performance of the Model 3 auto wipers isn't satisfactory. Sometimes it wipes too much even when there's no water on the windshield. Sometimes, the wipers don't even come ON during rain. In some situations, the auto wipers stop working altogether.
There are several reasons why the Model 3 auto wipers can stop working. Here are some reasons and their fix.
Software Issues
Tesla pushes software updates regularly. It's a huge code base and contains lots of changes. The auto wipers may stop working due to a software bug, or the auto wiper module in the software may have crashed. 
The fix is easy if it's due to software. Just restart your Model 3 screen. 
Hold the two buttons on your steering wheel for 15 to 20 seconds to restart your Tesla. The screen will go black and will turn on again.
After the Model 3 OS restarts, the auto wiper should work as intended.
Dead Bugs
Bugs can also cause an issue with the Model 3 auto wipers. If any bug is dead in front of the front camera, it will cause slight visual impairment for the Tesla and mess with the rain-sensing algorithm. 
Water can't clean bugs. In fact, water deteriorates visibility while bugs are present on the windshield. 
Clean the Model 3 windshield with window cleaner, especially the front camera area.
If the windshield is clean and you have set Auto Wipers in the settings, your wipers should work flawlessly now.
Test Wipers Motor
Please check the wipers' motor functionality if the two solutions don't work. Sometimes, wiper motors can go bad.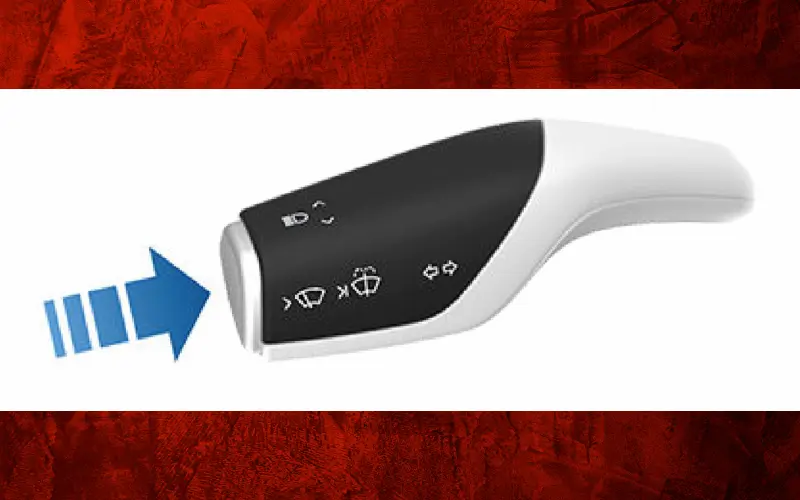 On your Model 3, press and hold the button at the end of the turn signal. If your wiper comes on, the motor has no issue. However, if the wiper doesn't come on, please contact the Tesla service center to fix the wiper motor.
Software Bugs
If your wiper motor works perfectly, but the auto wipers don't and the other three solutions discussed above still don't work for your Model 3, we suggest you wait for the next software update.
In some scenarios, Tesla ships its software with bugs. If there's a software issue, Tesla will fix it in the next software update.
If the auto wiper issue is related to software, the Tesla service center can't fix it. They will either cancel your service appointment or will tell you to wait until the next software update.
Control the Auto Wiper with Voice Commands
Until your auto wiper issues get resolved in your Tesla Model 3, you can control the wiper with voice commands. Here are a few helpful commands:
"Turn on windshield wipers."
"Turn off the wiper."
"Increase wiper speed."
"Set wipers to Low/Medium/Auto/Off."
"Set wipers to 1/2/3/Auto/Off."
Tesla Model 3 Backup Camera Not Working
Model 3's backup camera has a known issue where it fails to work and shows a black or white screen. For some users, the backup camera can also flicker. 
Unlike other vehicles, the view through the back window of the Model 3 isn't that great. Thus, reversing on a Tesla Model 3 becomes challenging if the backup camera stops working.
Here is some possible fix that works most of the time.
First Check Recall Status
Hundreds of thousands of Model 3 have a known issue where the backup camera wiring will break over time. It's due to improper wire placement in the trunk door. As a result, opening and closing the trunk door breaks the wire and detaches the backup camera.
Tesla has an active recall. Goto Tesla's official recall website at: https://service.tesla.com/vin-recall-search and search your vehicle with the VIN.
If Tesla shows that your Model 3 needs new backup camera wiring, make a service appointment immediately to fix the issue.
According to NHTSA, Every vehicle made after May 2018 must have a working backup camera. If Tesla refuses to fix your backup camera, file an NHTSA complaint. It's a safety issue, and the Tesla service center must fix it free of charge.
Software Issue
Tesla's software bug can also cause the backup camera failure. If your backup camera pops up as a black screen, do a soft reboot of your model 3 while in reverse. 
To reboot your Model 3, hold down both buttons on the steering wheel for 10 to 15 seconds. Once the infotainment screen turns black and comes back again with the Tesla logo, release the buttons.
Typically, it will fix the issue if the Model 3 OS causes it.
Put Your Model 3 in Deep Sleep
If your model 3 backup camera still doesn't work, turn off the sentry mode, camp mode, smart summon standby, cabin overheat protection, dog mode, remove USB drives, remove objects from seats, unplug your car, lock your model 3, and walk away for several hours.
Model 3 will go into deep sleep mode. Sometimes, it also fixes the backup camera issues.
Turn off Autopilot
Turn off the autopilot. Then turn it on again. In a few scenarios, the autopilot software messes with the backup camera.
Do a Hard Reset
Even though most of the time, the soft reset will fix the issue. But sometimes, the Model 3 needs a hard reset. It's a straightforward process, and you can do it.
Here are the steps:
Keep open the passenger doors.
Open the frunk.
Open the plastic cover beside the washer fluid reservoir. There you will find a 12V battery. 
Open the negative terminal on the 12V battery with a 10mm wrench. DON'T close the frunk.
Now go inside your Model 3.
Lift up the back seat cushions. Be mindful of the seat warmer cable.
Remove all styrofoam.
Under the seat, there's a contactor connector. Release it.
You will hear a click/thud sound. Wait 2-5 minutes, then close the contactor connector again.
Put down the backup seat cushions.
Come to the frunk and attach the 12V negative terminal.
This hard reset should fix your Model 3's backup camera issue.
However, even if all the diagnoses above don't fix your issue, make an appointment with the Tesla service center.
It could be a loose wiring harness that has detached on your model 3, or the camera module has a hardware failure. It's a common issue for Tesla model 3. The problem also could be with the computer (MCU) that controls everything on your Tesla.
Even if your VIN did not appear in the search above, insist the Tesla service center fix your problem. Don't let them cancel your service appointment.