Amazon is the oldest online shopping platform in the world. It has been in the business since 1994. 
At the start of the dot com era in the early 1990s, numerous companies tried to become the next big online retail business, but most failed, but Amazon didn't. Still, there's no real competition for Amazon.
On the contrary, Wish is a new e-commerce platform that was established in 2010 and became a publicly-traded company in 2020. 
This article will compare Wish.com and Amazon.com and their business models. 
At the end of this article, it will become clear which one is a better shopping platform.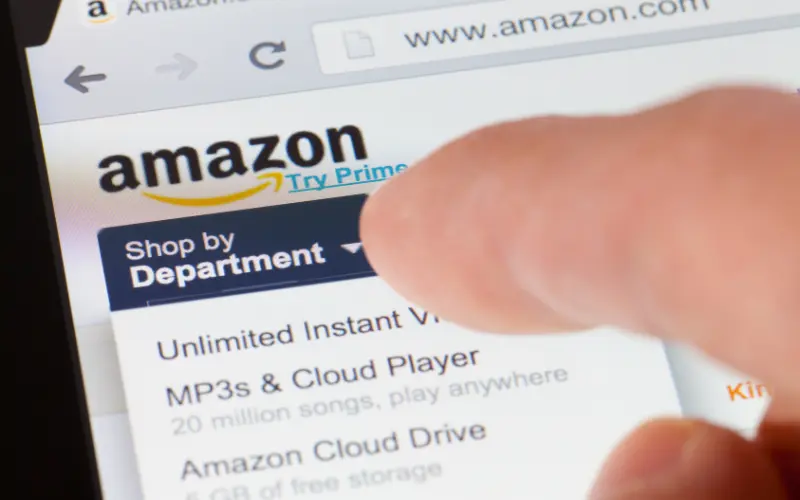 Wish itself doesn't sell products. 
Jeff Bezos established Amazon to sell books; over the decades, he has expanded his business. Now, on the Amazon platform, Amazon itself is the biggest seller.
Amazon sells essential products that we purchase from Amazon. Even though third-party sellers can sell on the Amazon platform, Amazon does most of the business.
Wish.com, however, doesn't sell any products. They only provide a platform that connects manufacturers to buyers. Wish follows Uber's business model. 
Uber doesn't own or operate any vehicle. They only provide technology and apps that connect taxi drivers with riders. Similarly, Wish helps manufacturers sell their products directly to consumers.
Wish only allows product manufacturers to sell their products on the platform. Therefore, most sellers on Wish are from China.
Therefore, one key difference between Wish and Amazon is that Amazon itself sells products but Wish doesn't.
Wish Doesn't Process Returns.
Amazon not only sells and ships products from its warehouses but also processes returns. They also process returns from third-party sellers. 
On the contrary, Wish doesn't process any returns. If you purchase anything from the Wish platform and aren't satisfied with the product, you have to return the product directly to the seller or manufacturer.
Most products that are on sale on Wish are from Chinese manufacturers. Therefore, sometimes buyers can't return items.
Wish is very slow at shipping.
Most of the sellers on the Wish platform are from China. Therefore, sellers will send those items through the postal service if you buy anything from them. 
Typically it takes around 28 days. However, if the Chinese sellers wait to ship your product, it could take up to 2 months for you to get the item in the mail.
On the contrary, most Amazon products come in the mail within one week. For Amazon Prime members, it only takes two days. 
In many big cities, Amazon also has same-day delivery where customers can order in the morning, and the product will arrive at the end of the day.
Moreover, Amazon uses UPS, FedEx, and USPS to deliver their products. In contrast, most products are on sale on Wish ship through China Post.
Related: Pros and Cons of Shopping at Wish
Wish.com shipping is expensive.
Every product on Wish comes from different manufacturers. Therefore, if you purchase multiple items, they will be shipped by various sellers. 
A buyer has to pay an individual shipping charge. The shipping charge for a single item could be small, but when you add multiple shipping charges on the same order, it adds up.
On the Wish platform, FREE SHIPPING almost doesn't exist. Moreover, many sellers have accused Wish of sometimes adding shipping charges even if the sellers give FREE SHIPPING. In these cases, Wish keeps the shipping charge for themselves for extra profit.
On the contrary, Amazon gives free shipping on orders over $25. And for prime members, every item has free shipping; there's no minimum order requirement. 
Moreover, on the Wish, there are no free returns. A buyer has to spend money to return the items. 
But every Amazon item is returnable, and amazon carries all the return costs. There are also many store locations, such as Kohls, which also takes Amazon returns free of charge.
Amazon has multiple businesses and services.
Even though Amazon is primarily known for its online shopping business, Amazon's primary revenue source isn't its e-commerce platform. Amazon AWS is. Almost the entire internet nowadays runs on Amazon AWS.
Over the years, amazon also has invested in many tech firms such as Rivian, Blue Origin, etc. They also have acquired many companies such as Twitch, Ring, etc. Twitch is the largest streaming platform in the world. 
IMDB is also owned by Amazon. 
Amazon has numerous services. These are Amazon.com, Amazon Alexa, Amazon Appstore, Amazon Luna, Amazon Music, Amazon Pay, and Amazon Prime.
Moreover, Amazon owns more than 30 companies. Some notable companies are MGM Holdings, AWS, Ring, Souq.com Audible, GoodReads, IMDB, Whole Foods Market, Twitch, Zappos, Zoox, etc.
In contrast, Wish only provides technology and apps that help manufacturers sell their products directly to consumers. Wish doesn't have other side business. Moreover, Wish stole its business idea from the Chinese e-commerce website Taobao.
Related: Why are Wish.com products so cheap?
Market capitalization and profits.
Amazon is one of the most valued companies in the world. It has a trillion-dollar market cap. In 2021 alone, Amazon grossed more than $469 billion in revenue and made $33 billion in profits. Moreover, Amazon has $420 billion worth of assets.
Amazon employs more than 950,000 employees in the US alone and has 1.6 million employees globally.
On the contrary, Wish is on the verge of bankruptcy. Wish became a publicly-traded company on the NASDAQ stock exchange in December 2020. WISH was trading at $30 per share on the day of IPO. However, over the last two years, they have lost more than 90% of their share value.
Since its IPO, WISH never posted profits but lost hundreds of millions of dollars each quarter.
Wish employs around 1100 employees globally.
Therefore, Wish and Amazon are entirely different types of company. They have minimal resemblance.
Wish sells cheap products.
Wish is popular due to its cheap products. However, these products are cheap because their quality is inferior. Wish is also full of fake products. Chinese manufacturers are infamous for selling counterfeit items on this platform.  
There are no authentic brand products on the platform. If you see any brand items on Wish, it's fake.
Moreover, perfumes, cosmetics, soaps, and other products are dangerous because many manufacturers use harmful chemicals. A few years ago, the French government banned Wish because they found that most Wish products were fake and contained toxic chemicals.
Wish does nothing to prevent fake products. They say that as they aren't selling the products, they have no legal responsibility to monitor all the products on sale on their platform. 
On the contrary, Amazon routinely bans sellers who violate Amazon's terms and services, including those who sell fake products. Even a few years ago, Amazon banned thousands of Chinese sellers from its platform for selling cheap, harmful, and counterfeit items.
Related: Wish Shipping: 7 Things You Must Know
Wish has terrible customer service.
Amazon has excellent customer service. Jeff Bezos, the founder of Amazon, believes that customers are always right. Because of this philosophy, Amazon has created a perfect customer support system to please customers. 
On the contrary, the founders of Wish — Piotr Szulczewski — believe that customers aren't always right, and sometimes customers will try to scam the sellers. It's why they put a very low effort into customer satisfaction.
Wish's customer support doesn't exist. If you face any problem, the platform will not help you. 
Wish isn't trustworthy.
Over the years, many buyers have complained that Wish has drained their bank accounts illegally. Many buyers also routinely find unauthorized credit card charges. Therefore, wish isn't a trustable website.
On the contrary, over the last three decades, there's been no reports that Amazon has drained or made unauthorized credit card charges on any customer.
Related: How Wish Makes Money and Why It Is Still in Business? 
Wish uses unethical dynamic pricing.
Many sellers have questioned Wish.com's business practices. Sometimes Wish implements unethical and questionable tactics to make themselves a profit. For example, Wish claims that they implement dynamic pricing. It means customers from different regions will see different pricing on the same product. 
Algorithms and trackers analyze a customer and their spending habits. Depending on the customer, they change the price of products, which is unfair. For the same products, one person will pay $6, and another customer will pay $10. 
However, Wish didn't invent this dynamic pricing. The Hotel, Airline, and Taxi industry have been using this dynamic pricing for decades, where they change product price depending on the customer. 
However, due to this dynamic pricing, the sellers don't get any profit. Wish receives the profit. For example, if a seller lists their product for $15/item and Wish.com decides to change the price to $20/item, the seller would not get the extra $5 that Wish is now charging. Wish will give $15 to the seller and keep the $5 extra for themselves.
On the contrary, Amazon doesn't use dynamic pricing. They sell products at the same price to all customers.