If you want to cancel a flight that you booked through Expedia, you need to know 7 things so that you don't get frustrated and get every penny you owe from Expedia or your airlines.
This article also talks in-depth about Expedia travel insurance. The information outlined here will help you save money on your next trip.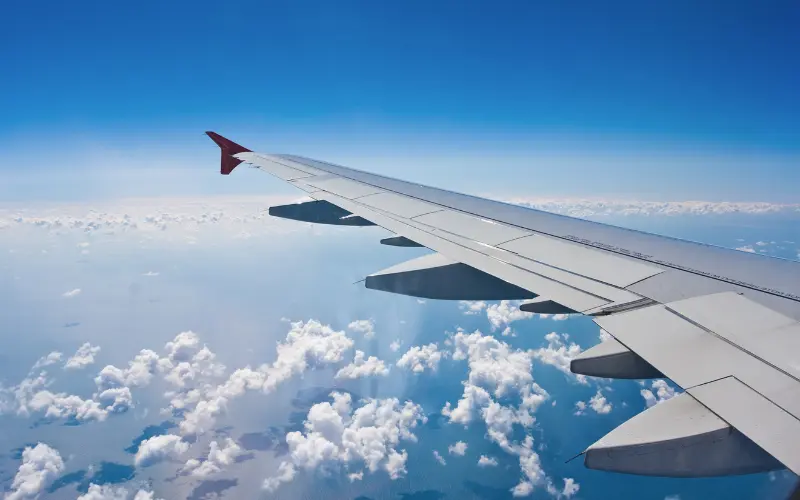 Can Expedia Flights be Canceled?
The US Department of Transportation requires every airline to provide a 24-hour free cancellation option upon booking an airline ticket. Expedia honors this law.
It doesn't matter whatever type of plane ticket you purchase from Expedia; your flight can be freely canceled within 24 hours of your ticket purchase, and you can get a full refund without any fees.
However, once the 24 window passes, Expedia will apply the airline ticket cancellation policy.
If you bought a refundable ticket, airlines would allow you to cancel your flights and refund you, but they would cut the cancellation fee from your refund money.
Budget airlines such as RyanAir, Frontier, and Spirit handle all the cancellation by themselves, and most of the time, they sell non-refundable tickets. Therefore, contact your airline directly if you want to cancel these tickets. 
Sometimes, they can cancel a non-refundable ticket and give you travel credits which you can use at a future date with the same airline. However, they will not refund your full money; they will charge you a cancellation fee.
Can You Get a Refund from Expedia if Your Flight is Canceled?
Expedia offers two types of airlines on its platform for booking. 
Low-Cost Airlines
Full Service Airlines
RyanAir, Frontier, AirAsia, Spirit, EasyJet, or Jetstar are low-cost airlines. If you hold tickets from any of these airlines and it gets canceled, you have to talk to the airlines for a refund or future alternatives directly. Expedia can't help you get a refund with these airlines.
However, if the full-service airline cancels your flight, Expedia will handle all the refunds, and you don't have to call the airline. Expedia will refund your money in original form to your bank or credit card. It may take up to 7 days to process the refund.
Related: 8 Reasons Why Expedia Is So Cheap (In-Depth Explanation) 
Does Expedia Travel Insurance Cover Cancellation?
The Expedia travel insurance will not cover your flight cancellation either by you or your airline carrier. Travel insurance has strict claim guidelines, which we discussed below.
There are two types of Expedia flight insurance:
Flight cancellation plan
Flight protection plan
The flight cancellation plan is for domestic flights within the USA except for Alaska and Hawaii. The flight protection plan is for international flights, including Alaska and Hawaii.
Expedia doesn't give these insurances. A third-party company named "AIG" provides this insurance. It's similar to the car's extended warranty that auto dealers sell. It costs a lot of money but isn't that helpful.
Both of these travel insurance will refund your flight cancellation money if and only if the following criteria are met:
You or your travel companion becomes seriously sick or injured and needs hospitalization. If the Physician says that your or your travel companion's injury is life-threatening and you can't travel, you can file a claim with AIG. However, you must submit a certified paper from your Physician when you file a claim. AIG will call your Physician to find the authenticity of your claim. Your claim will be denied if your hospital or Physician doesn't receive the call.
You or your travel companion receive a jury duty subpoena, or you are required to visit court as a witness in legal action.
If you lose your job and were employed with the same employer for the last 12 months.
You get into an accident while going to the airport and need medical attention. When filing your claim, you must submit a police report and certified hospitalization paper.
You lose your passport. You must submit a police report with your claim.
As you can see, the travel insurance will refund you if and only if any of these things happen to you. 
Expedia flight insurance will not refund your money if you cancel for any other reason.
However, please remember that criterion 4 and 5 doesn't apply to all state residents. For example, for Indiana residents, these two criteria don't apply. Therefore, if you lose your passport, AIG will not refund you.
Read the flight insurance policy from AIG here.
Related: Expedia Refunds (8 Things You Must Know For Quick Refund) 
Is Expedia Cancellation Plan Worth It?
The Expedia flight cancellation plan does very little to protect a consumer. The claim criteria are ridiculously challenging and apply to almost no one. For most airline passengers, the cancellation plan is a waste of money.
In five rare circumstances, Expedia travel insurance will refund your money. Those circumstances are not only rare, but you will also have a hard time filing your claim successfully because of paperwork and verification.
It is not only an expensive plan, but it's also useless. 
We highly recommend you not buy the cancellation plan because AIG will usually deny your claim outright. This is how these insurances work. 
The Expedia cancellation plan isn't worth your hard-earned money.
Is Expedia Free Cancellation Really Free?
Expedia, on their website, advertises that they offer free cancellation. However, these cancellations aren't really free. 
Expedia is saying that they don't charge the customer for cancellation. But the airlines or hotels might charge you a cancellation fee. If they do, Expedia will pass the cancellation fee to you. 
Why Did Expedia Cancel My Flight?
Airline cancellation is common due to bad weather, pilot shortage, airline maintenance, or other reasons.
Expedia doesn't cancel flights; airlines do. If you get your flight cancellation email or notification, call Expedia immediately.
Even though you have booked your flight through Expedia, it's better to contact the airlines and ask for a refund. Or ask them to give you another ticket for your trip.
Sometimes Expedia proactively will book another flight for you. 
Remember that Expedia will not reimburse you if you need to stay extra a few days in a hotel, nor will they refund you any money if you must leave early due to flight schedule changes.
If you need hotel accommodations due to flight cancellations, you have to talk to airline customer support.
If either Expedia or your airlines refuse to give you another flight ticket or refuse you a full refund, call your credit card company and put a chargeback claim. It's because Expedia failed to provide you with a service for which they took the money.
How to Cancel Expedia Flight Insurance?
If you purchased the flight insurance, you have 15 days to cancel it to get a full refund of your insurance premium. However, if you already filed a claim with the insurance, you can't cancel it.
To cancel the flight insurance, follow the steps outlined below:
Go to My Trips on the Expedia website.
Select Cancel insurance and follow the instructions.
You can also call Expedia to cancel your flight insurance.