Have you wondered the name "Samsung Galaxy S20 FE 5G" is too big? We don't know what happens at Samsung's marketing department, but we believe the name is too big. By the way, the "FE" stands for "Fan Edition."
Not only the name but the S20 lineup is also long. For example, there are 4 types of Galaxy S20. These are:
Galaxy S20 5G
Galaxy S20+ 5G
Galaxy S20 Ultra 5G
Galaxy S20 FE 5G
Each of these phones has multiple versions, including a non 5G version. Moreover, so far, we have spotted 7 different models of Galaxy S20 FE. These are: 
SM-G781B
SM-G781B/DS
SM-G781N
SM-G781U
SM-G781V
SM-G780F
SM-G780F/DS
Furthermore, not every version uses a Qualcomm processor. Few of these uses Samsung's Exynos processor. 
Here is a complete specs table for Galaxy S20 FE.
| | |
| --- | --- |
| S20 FE features | S20 FE Specs |
| Network Support | GSM / HSPA / LTE / 5G / CDMA / EVDO |
| SIM | 1 nano-SIM. |
| Supports eSIM? | Yes. |
| SIM Slot Type | Single Slot. One side is for nano-SIM, another side is for microSD card. |
| Display | 6.5-inch FHD+ Dynamic AMOLED Infinity-O. |
| Front Display Protection | Corning Gorilla Glass 3 |
| Back | Glass front, plastic back, aluminum frame. |
| Display Resolution | 1080 x 2400 pixels (407 PPI density) |
| Screen Refresh Rate | 120 Hz. |
| OS | Android 10, One UI 2.5 |
| Processor | 2 at 2.8GHz, 2 at 2.4GHz, 4 at 1.8GHz Octa-Core Qualcomm Snapdragon 865. |
| GPU | Adreno 650 |
| Motherboard | Kona / Exynos 990 |
| Internal Memory Size | 128 GB (106 GB available to use) |
| External SD card? | Yes. Expandable up to 1024 GB (1 TB) |
| SD card slot type | microSDXC |
| RAM | 6GB |
| Number of Main Back Camera | 3 |
| Back Main Camera Configurations | 12 MegaPixel(MP) 80-degree 26mm wide camera, 12 MP 123-degree ultrawide camera, 8 MP telephoto camera. |
| Video Recording and Playback | Up to UHD 8K (7680 x 4320) |
| Front Camera | 32 MP 26mm wide camera. |
| 3.5mm headphone jack? | No. |
| Stereo speaker? | Yes. |
| NFC? | Yes. |
| USB | Type-C 1.0 reversible connector. |
| Fingerprint Sensor? | Yes. Under-display optical sensor. |
| Battery | Non-removable Li-Po 4500 mAh. |
| Charging Power | 25W fast charging. |
| Wireless charging? | Yes. |
| Supports Reverse Wireless charging? | Yes. |
| Waterproof? | Yes. IP68. |
| Dex Support? | Yes. |
| Wireless emergency alerts (CMAS) capable | Yes. |
| Hearing Aid (HAC) rating | M3, T3. |
| Price | $699 |
| Models | SM-G781B,SM-G781B/DS,SM-G781N,SM-G781U,SM-G781V,SM-G780F,SM-G780F/DS. |
Should you buy Galaxy S20 FE or not? Learning about the pros and cons of S20 FE is the perfect way to make a decision. This way, instead of relying on others' reviews, you be the judge and decide on your future purchase. 
Pros of Samsung Galaxy S20 FE 5G:
These are the advantages of S20 FE.
Price:
The biggest pros of S20 FE is its price. This phone has better specs than Microsoft's Surface Duo but costs $700 less. The Surface Duo costs $1400, whereas the unlocked S20 FE costs only $699 (varies depending on country and carrier). Moreover, this price could drop further to $250 if you have a phone to trade-in. 
Compared to other S20 versions, S20 FE is cheap. For example, different S20 prices are:
S20 Ultra 5G: $1,400
S20+ 5G: $1,200
S20 5G: $1,000
S20 5G UW: $1,000
S20 FE specs are high, but the price is not that high compared to other Samsung high-end phones. We think you should buy this phone instead of buying other high-end Samsung phones at this price point.
Eligible Trade-in Smartphones:
Here is a list of eligible phones that you can trade-in to buy the S20 FE.
Samsung: Galaxy A50, A8+, Note8, Note 9, Note 10, Note 10+, Galaxy S8, Galaxy S8 Active, Galaxy S8 Duos, Galaxy S8+, Galaxy S9, Galaxy S9+, Galaxy S9+ Duos, Galaxy S10, Galaxy S10 5G, Galaxy S10+, Galaxy S10E.
Apple: iPhone 7, 7 Plus, 8, 8 Plus, X, XR, XS, XS Max, 11, 11 Pro, 11 Pro Max.
Google: Pixel 2, 2XL, 3, 3 XL, 3a, 3a XL.
LG: G8 ThinQ, V40 ThinQ, V50 ThinQ.
Motorola: Z4.
Other: RED Hydrogen One, Razer 2, OnePlus 5.
Display:
The Galaxy S20 FE has a 6.5 inch Dynamic AMOLED screen, and its resolution is 1080 x 2400 pixels (407 PPI density). The screen resolution is so high that you won't be able to distinguish individual pixels. Dynamic AMOLED screens provide vivid colors, and it is far superior over an LCD screen. 
Expandable Storage:
Every Galaxy S20 FE comes with 128 GB memory (only 105 GB is usable). Moreover, the S20 FE has an expandable memory slot, where you can insert a microSD card up to 1TB. It is very convenient because you don't have to shell out hundreds of dollars for memory upgrades like Apple's iPhone. 
Here's an example. The 128 GB iPhone 12 Pro costs $999, and the next storage version, 256 GB, costs $1099. There's no difference between these two phones except the internal storage capacity. So, Apple is charging you $100 for 128GB memory. Now check the price of this 128 GB Samsung microSD card on Amazon. This is significantly cheaper than Apple's storage expansion asking price. It is insane that Apple's storage option is 400% expensive than the average market price. By now, we hope you do realize the benefit of expandable storage space.
MHL Support:
Most of the Samsung phones, including the Galaxy S20 FE, supports MHL. MHL is a fantastic piece of technology that many does not know. MHL stands for Mobile High Definition Link. Using the MHL-HDMI cable, you can mirror your phone screen to any projector or TV. This feature helps you to give a presentation from the phone or watch a movie on the projector.
On Amazon, if you search "MHL to HDMI," you will get thousands of results. This cable will help you transfer your phone screens display signal to an HDMI port. Before you buy your MHL to HDMI cable, please make sure which USB your phone supports, whether it is a micro USB, mini USB, or USB type C.
Buy a USB Type C MHL to HDMI cable for your Galaxy S20 FE, for example, similar to this one. Connect one end of the MHL cable to your phone, connect the other HDMI end to a TV or projector. After configuring your TV or projector to HDMI input, your phone screen will show up on your TV or projector. Now, enjoy movies, gameplay on your TV or projector. Moreover, you can give a presentation on office settings with your S20 FE without laptops or computers. Isn't it great?
S20 FE Free Offers:
Samsung gives the following free offers to every new Galaxy S20 FE customers.
Spotify Premium: Free 6-month subscription valued at $60.
YouTube Premium: Free 4-month subscription valued at $48.
$70 Galaxy store credit. You can use this credit to buy accessories at the Samsung web store. Here is a list of Samsung accessories whose price is less than $70.

Samsung Care+, Price: $70
MOGA XP5-X Game Controller + 3 Month Free Xbox membership, Price: $69.99
Galaxy Fit2 + S20 FE 5G Case, Price $69.99
UV Sanitizer + S20 FE Case, Price: $69.99
Galaxy Fit2, Price: $59.99
Galaxy Buds for $70 extra.
Samsung Financing:
We always buy phones directly from Samsung. The main benefit is that we can purchase anything at a 0% APR loan for 24 to 48 months through the Samsung Financing program. If you order your Galaxy S20 FE from the Samsung online store, you will also get this offer. Samsung will not charge you any interest on your purchase if you pay back within 24 to 48 months. 
However, Samsung financing has different terms in different countries. So, contact your local Samsung website for more information.
Fast Charging:
The Galaxy S20 FE has 25W fast charging technology. As a result, charging this phone does not take too much time. 
However, fast charging degrades the battery quickly compared to slow charging. So, we suggest that if you purchase this phone, slow charge it overnight. It will improve your phone battery life. 
Wireless Charging:
S20 FE also supports Qi wireless charging.
Free Returns:
If you purchase your Galaxy S20 FE from Samsung online shop, you have 15 days to return your phone for a full refund. If you are interested in the S20 FE, we suggest you buy this phone and use it for one week. If you think its not for your, you can return your phone for a full refund. Moreover, you can take advantage of the above mentioned Samsung financing offer while you buy your S20 FE. 
SmartThings, Smart View:
Suppose you have Samsung devices such as a Samsung smart fridge, TV, oven, dishwasher, Air conditioner, Samsung washing machine, Samsung dryer, etc. in your home. In that case, you can control those devices using your Galaxy S20 FE with SmartThings and SmartView app. For example, you can wirelessly cast your phone screen onto your Samsung TV through the SmartView app. 
Top-Notch Security:
Galaxy S20 FE is a very secure phone. It's perfect for the "Bring Your Own Device (BYOD)" programs. Samsung Knox is integrated into this phone's hardware and software. This multi-layered Knox security mechanism protects sensitive data from malware threats. 
S20 FE has "Always On Display":
The Galaxy S20 FE has a useful feature – "Always On Display." Using this feature, you can control music, watch time and date, view the calendar even when the screen is turned off. If enabled, the Always On Display will appear if you tap on the screen.
Samsung Pay:
The S20 FE supports Magnetic Secure Transmission (MST) and Near Field Communication (NFC) payment system. Therefore, you can use S20 to pay at stores even if they only have old fashioned standard credit card readers.
Free Shipping:
If you order your phone online from the Samsung website, Samsung will ship you this Galaxy S20 FE free of charge. 
Wireless PowerShare:
Another great feature of S20 FE is the wireless PowerShare. You can wirelessly charge another Qi-certified device by your S20. It could be an iPhone, another Samsung phone, or Galaxy Buds.
S20 FE is Water and Dust resistant:
S20 FE is IP68 rated, which means it is water and dust resistant. This phone can stay under 1.5-meter deep water up to 30 minutes. 
Nevertheless, we ask you to be careful before you take your S20 to the sea beach. It's because saltwater will damage your phone.
DEX support:
The S20 FE has DEX support. With this, you can turn your phone into a trackpad for TV or PC, wirelessly connect to monitor or TV for enhanced multitasking experience such as browse the web like a PC.
Link to Windows:
The S20 FE also supports the "Link to Windows" feature. You can live-stream your phone's screen to your PC, interact with your phone using a keyboard and mouse, see notifications, read and reply to messages, and interact with photos with "Link to Windows" functionality.
Useful Apps and Features in Galaxy S20 FE:
In Galaxy S20 FE, there are many useful apps. The following features in Galaxy S20 are beneficial.
Secure Folder:
Every Samsung phone, including the Galaxy S20 FE, has the "Secure Folder" feature. You can use the secure folder to protect your private photos, messages, apps, contacts, files, etc. from being accessed by others. It's a great way to save and protect sensitive data on your phone.
Scan QR Code:
S20 FE has a built-in QR code scanning feature. From the notification panel, you can activate this feature.
Game Launcher:
In Galaxy S20 FE, there are many useful apps. Game Launcher is one of them. You can use the Game Launcher app to record your phone screen and system audio while you play an android game. A third-party screen recorder app can only record the phone screen, not system audio. So, this is very useful for YouTubers. 
Built-in Screen Recorder:
The Galaxy S20 FE also has a built-in screen recorder app. So, you don't need to install a 3rd party app to record your phone's screen.
WiFi Direct Printing:
If you have a printer that supports WiFi, you can print anything from your S20 FE phone without a WiFi router.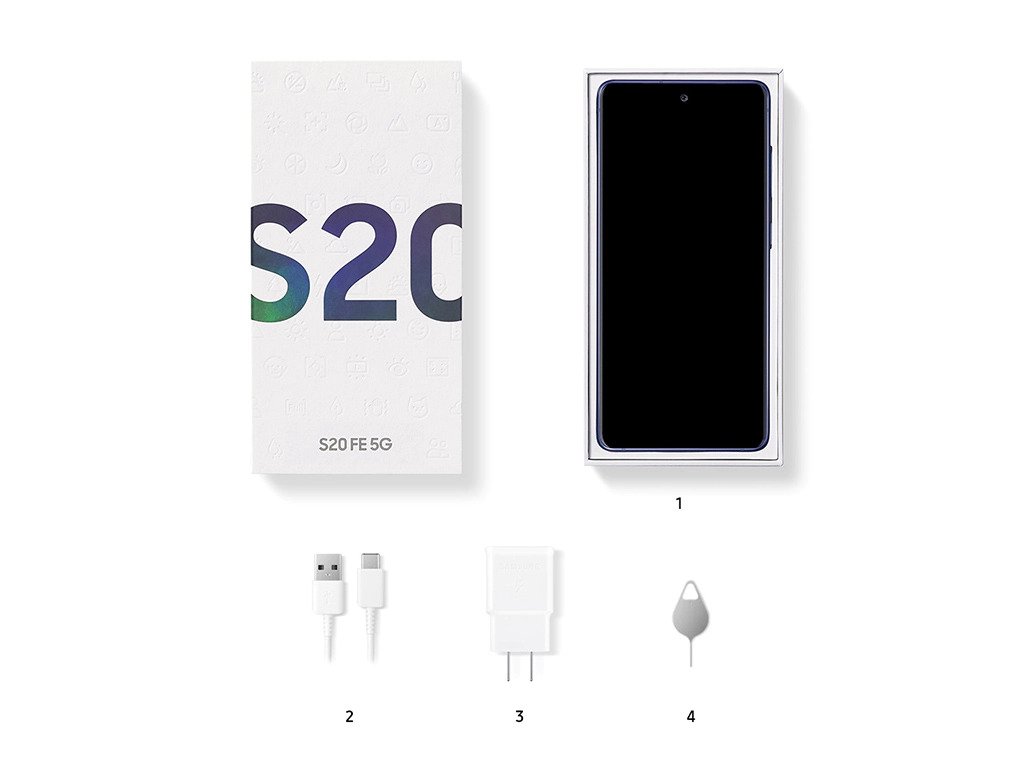 Samsung Kids:
Galaxy S20 FE is perfect for kids. This phone has a parental control feature. While activated from settings, you can restrict access to apps and set their usage times. Moreover, you can also monitor daily usage time and activity history, including the history of frequently used contacts and browsing history. You need a PIN to deactivate "Samsung Kids" once it is enabled. So, don't worry that your kid will disable it.
Data Usage Monitor:
The Galaxy S20 comes with a built-in data usage monitor. It is a useful feature to keep track of data usage. 
Don't be surprised to read that many apps use data in the background, even if the phone screen is off. To test in a Samsung phone, Goto Settings -> Connections -> Data Usage -> Data Saver. Now tap on "Allow unrestricted data usage." Now in the top right corner, click on "⋮" and click on "Sort by allowed apps." Now click again on "⋮" and "Show system apps." You will get all the apps that use your phone's internet data in the background. If necessary, you can turn off data permissions for apps individually by switching the toggle button.
Cons of Samsung Galaxy S20 FE 5G:
These are cons of S20 FE.
Problems with AMOLED Display:
At the start of this article, we said that Galaxy S20 FE has an AMOLED screen and praised it. However, the dynamic AMOLED screen has two drawbacks. 
One, AMOLED display loses its sharpness, crispiness, and vividness after few years. The screen would look dull compared to a newly purchased S20 FE phone's screen.
Second, the AMOLED display has a screen burn issue. It arises when someone uses a single app extensively — such as Google Maps — for a long time. This extended usage would leave a ghost watermark of the used app imprinted on the screen permanently. 
S20 FE Battery is Non-Removable:
The S20 FE battery is non-removable. It is a disadvantage because the removable battery is useful in many scenarios. An old phone loses its battery capacity. So, it charges slowly but discharges rapidly, making the phone unusable for a practical purpose. Moreover, if Samsung OS detects the battery has become weak, it will slow down the processor to protect the battery from further deterioration. The slow processor will make a Samsung phone laggy. It is why an old Samsung phone lags and hangs. Replacing the old battery with a new one will solve all these problems. But, the S20 FE battery is non-removable. So, when your Galaxy S20 phone gets old and becomes slow, you have to replace the phone itself.
Weak Cameras:
The cameras on S20 FE is disappointing. Even the midrange A71 or M51 phone has superior cameras than this phone. For example, S20 FE has three back cameras — two 12 MP and one 8MP. In comparison, the A71 has one 64 MP, one 12 MP, and two 5 MP camera. But the A71 costs $600 whereas S20 FE costs $700.
Moreover, the feature Samsung advertises as "Space Zoom" is useless; it is nothing but a digital zoom, which causes image deterioration.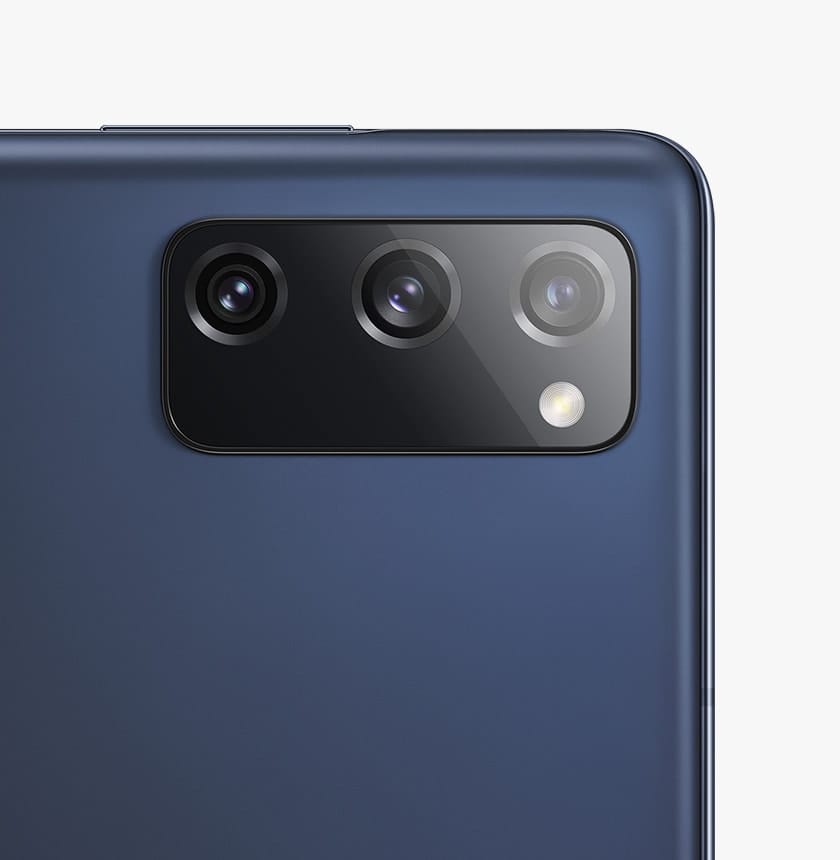 Samsung Phone Becomes Hot:
Samsung phone overheats quickly. For the last ten years, Samsung failed to fix the phone overheating issue. Samsung acts like this issue does not exist.
If you play any video game, run YouTube, Netflix, or run an app that uses a lot of processing power — such as video editor — the phone would become so hot that it would be impossible to hold it in hand. When the phone overheats, your phone will become slow and laggy. Furthermore, your Galaxy S20 FE can also overheat while you record a 4k or 8k video with the phone cameras.
Samsung BloatWare:
Though I love Samsung Phones, I'm not too fond of their software. Samsung always ships its phone with a lot of bloatware pre-installed. S20 FE is not different either. This Galaxy S20 FE comes with more than 50 preloaded apps. There are several duplicate apps too. 
You may think it's not a big deal for your S20 because you have plenty of remaining storage capacity left for you. But the problem with pre-installed bloatware is that those apps have some root permission to access your user data that a 3rd party apps don't have. 
Moreover, A pre-installed app can run several processes in the background, which you will never be able to detect. For example, the Facebook app runs several processes in the background that consume a lot of battery and processing power. It not only limits the battery but also prevents other apps from running smoothly, such as Maps. It is why Google maps crash if you have Facebook installed. 
Pre-installed Microsoft Bloatware:
Samsung preloads every Galaxy S20 FE with the following Microsoft apps.
Office Mobile
Microsoft One Drive
LinkedIn
Microsoft Outlook
3rd Party Bloatware:
Samsung ships its every S20 FE phone with the following 3rd party Apps.
Booking.com
Wego Flights & Hotels
Facebook
Spotify
Netflix
Duplicate Apps in Galaxy S20 FE:
Samsung is infamous for shipping its phone with duplicate apps. Galaxy S20 is not an exception, either. The following are the duplicate apps in a Galaxy S20.
Duplicate App Store:
Google Play Store
Galaxy Store
Duplicate Music App:
Duplicate Browser:
Google Chrome
Google (Search)
Samsung Internet
Duplicate Online Storage:
Google Drive
Microsoft OneDrive
Numerous Email Client:
Gmail
Samsung Email
Microsoft Outlook
Duplicate Payment System:
Unnecessary Pre-installed Apps:
There are apps on Galaxy S20 FE, which are not necessary at all times. It could be beneficial for some, but not for all people. Moreover, anyone can download these apps from the App store. So, there's no point in pre-installing the following apps.
LinkedIn, Booking.com, Facebook, Dictionary, Chat Over Video, Galaxy Friends, Spotify, Wego Flights, Netflix, Samsung Member, Samsung Global Goals, Samsung Notes, Galaxy Wearables, Google Search, Outlook, Play Movie & TV, Duo, YouTube, Google Photos.
Carrier Bloatware:
If you buy an unlocked S20 FE, then you are lucky. Because if you buy an S20 FE through a carrier, those phones will carry even more bloatware. For example, an AT&T S20 FE has the following AT&T apps pre-installed:
Advanced Messaging (IPME W2), 
Amazon Shop, 
AT&T Call Protect with Sponsored Business ID, 
AT&T Messages Backup & Sync, 
AT&T Mobile Security, 
AT&T Personal Cloud, 
AT&T Pro Tech, 
AT&T Smart WiFi, 
AT&T TV, 
Bleacher Report, 
Bleacher Report Live, 
Browser Landing Page, 
CNN, 
DC Universe, 
Device Help, 
DIRECTV (DTVe), 
DT1-9, 
Entertainment Widget, 
Facebook App Installer, 
Facebook App Manager, 
Game of Thrones: Conquest, 
Golf Clash, 
Great Big Story, 
HBO Max, 
iQi, 
MaaP, 
Mobile Key, 
Mobile Services Manager, 
myAT&T, 
Native Visual Voicemail, 
NBA, 
Pluto TV, 
Real-Time Text (RTT), 
Remote Support, 
Setup & Transfer, 
STIR/SHAKEN, 
The CW Network, 
Video Call (IR94), 
Walmart, 
WiFi Calling with FirstNet, 
Wizarding World
We don't know about you, but we are laughing, looking at the S20 FE bloatware list. Compare this with an iPhone, which comes with zero bloatware, zero 3rd party apps, and zero carrier pre-installed apps.
Plastic Back:
This S20 FE has a plastic back. So, it does not feel premium at all. Moreover, a plastic back will chip its paint after a few years. At that point, this phone will look very ugly. However, if you use a phone case, you can avoid this issue.
Optical On-screen Fingerprint Sensor:
It is better to have something than none. The Galaxy S20 FE has an on-screen fingerprint sensor. It is not an ultrasonic fingerprint sensor, which is better than this S20 FE optical on-screen fingerprint sensor. The optical sensor is slower and inaccurate. You have to place your finger at precisely the right place; otherwise, the fingerprint sensor would not recognize your fingerprint, which is frustrating.
No Extended Software Update:
Apple provides regular software updates to all of its iPhone. They never abandon their phones. But Samsung stops giving any software update after only 24 months of release. So, after only 24 months, you will not receive any OS update for your S20 FE.
No Headphones in the Box:
The S20 FE does not come with headphones in the box. Moreover, it does not have any 3.5mm headphone jack. So, you won't be able to listen to music and charge your phone unless you use wireless headphones.
RAM:
The Samsung Galaxy S20 FE would ship with 6GB RAM. We consider it a disadvantage because a 6GB RAM is not enough for the Android OS with One UI 2.5 and with all those bloatware pre-installed. While new, your phone will open apps blazing fast; however, this RAM would choke to run different apps after a few years.
Phones 4K or 8K video is awful:
The Galaxy S20 FE has decent cameras and can record 4k and 8k video. However, a 4k/8k video recorded on phones is inferior in quality than 4k videos recorded in a DSLR camera. Moreover, S20 cameras are gyro-stabilized. Though this gyro-stabilization is useful for taking pictures, it is terrible for capturing video while you walk. The mobile gyro will fail to stabilize the camera on every footstep, especially while recording in 4k or 8k.
Useless Bixby:
Samsung is terrible at software. Bixby is the prime example. Most of the time, it does not work. Moreover, Android Assitant is far superior to Bixby. Still, Samsung ships this unnecessary software with every phone. 
Samsung Phones Don't Last Long:
We all know that Samsung phones don't last long. A new Galaxy S20 will operate smoothly. But after only a few years, this S20 FE will become very slow and laggy.
Frequently Asked Questions.
Does the Samsung S20 FE come with a screen protector?
No, Samsung S20 FE does not come with a screen protector pre-installed on the phone.
Does the Samsung S20 FE come with a case?
No, Samsung S20 FE does not come with a phone case in the box.
Does the Samsung S20 FE come with headphones?
No, Samsung S20 FE does not come with a headphone.
How to activate Developer Mode in Galaxy S20 FE?
Before you can develop apps and test on S20 FE, you need to enable the "Developer options." To activate it, go to "Settings" then click on "About phone." Now, click on the "Build number" 7 times to enable "Developer options." Once activated, the option will appear in the "Settings" main menu.
How to force restart S20 FE?
If your S20 FE is frozen and unresponsive, press and hold the Side key and the Volume Down key simultaneously for more than 7 seconds to restart your phone.
Conclusion:
The S20 FE 5G is a moderately priced, decent phone. However, we consider it as a lower end flagship phone. If you are on a budget, this phone would be a great choice.
Source: https://www.samsung.com/us/mobile/galaxy-s20-5g/s20-fe-5g/