Starlink is currently the best satellite internet available in the world.
However, SpaceX is still working on the satellite constellation, and the internet isn't stable yet. Furthermore, it needs a clear view of the sky. Thus, for many users, it's not a viable option.
This article describes how you can cancel your Starlink service, return the equipment, and get your refund fast.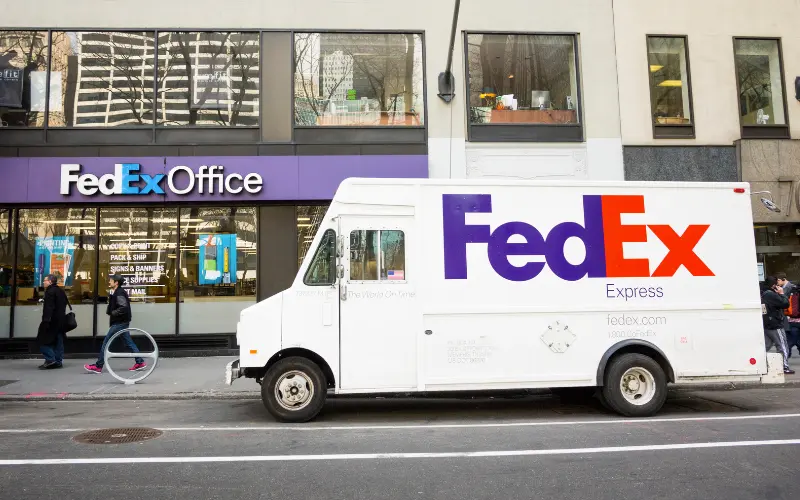 Can You Return Starlink Equipment?
After receiving your equipment, if you find that Starlink fails to get the internet or you are unsatisfied with its internet speed, you can return the Starlink kit.
After you receive the Starlink kit in your mail, you have 30 days to return the dish, router, and cables for a full refund. 
In the US and Canada, Starlink users have additional 335 days to return the equipment for a partial refund. In the US, a user will get $200; in Canada, a user will get $260 (CAD) back.
If you are dissatisfied with the Starlink service, don't wait. Return it immediately. 
Starlink will start charging your account the monthly subscription fee after 14 days they shipped your kit. SpaceX counts this 14 days from the day they mailed the equipment. They don't consider the shipping time.
If you wait long enough, Starlink will charge your account the monthly subscription fee, which is non-refundable. 
How to Cancel Starlink Pre-order?
To cancel your Starlink pre-order and get back the deposit, you have to log in to your Starlink account at https://www.starlink.com. From there, you can cancel your pre-order. 
SpaceX will refund your full deposit within ten days to the card you used for the initial payment.
How to Cancel Starlink Service?
The residential Starlink doesn't have a subscription pause feature. Your only option is to cancel the service.
You can cancel the service by following steps:
Go to https://www.starlink.com, and click on the "≡" (triple bar) on the right top corner.
Click on "Sign In" and log in to the Starlink account you used to order your equipment.
In the "YOUR STARLINK" section, click on the "Manage" beside the Starlink you want to cancel. If you have multiple devices attached to your account, make sure you cancel the right one.
Click on "Cancel Service." If you want to return the equipment, follow the next steps –
Check the box for "I would like to return my hardware,"
 Click "Confirm" to initiate the return of your Starlink hardware. SpaceX will send you a return shipping label in your email. 
Your internet will not stop immediately. It will remain active until the end of the current billing cycle. 
SpaceX will not give you a partial refund of your subscription fee. 
Please also remember that if you cancel and keep the equipment, Starlink may not activate your service again soon. 
If you want to reactivate, you have to contact customer care. They will put you on a waitlist with other deposit holders. 
Related: Starlink is the best satellite internet service compared to HughesNet, Dish, and Viasat. However, there are 8 reasons you shouldn't buy Starlink to save money and avoid frustrations. This article discusses these reasons in depth.
How to Stow and Return Starlink Equipment?
If you are returning your Starlink equipment, you must stow the Starlink dish for shipment. The following steps explain how to do it quickly.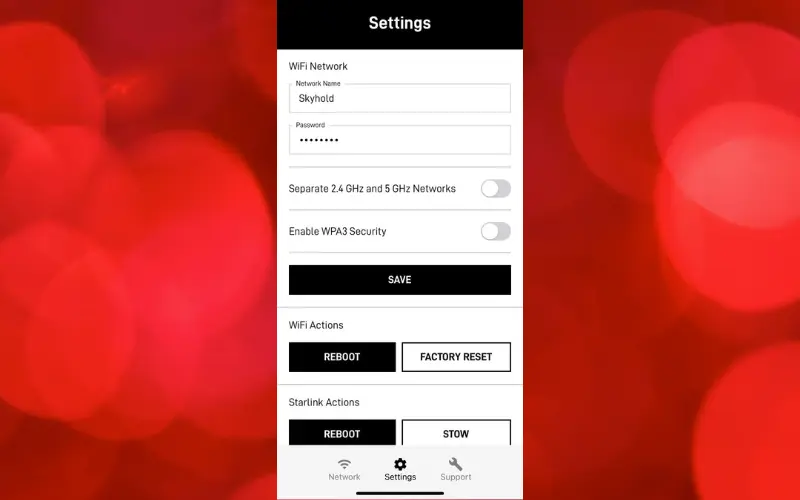 Process 1: Through the App —
Open your Starlink App
Click on "Settings" (the gear icon)
Under "Starlink Actions," click on "Stow."
Process 2: Manually —
First, make sure the Starlink is powered on.
Remove the metal base from the Starlink dish.
Now put Starlink on the ground with the flat surface facing down and the leg facing up.
Wait a few minutes. The Starlink mast will automatically tilt into the stow position.
Turn off the power.
Now package everything in the original Starlink box. Place the Starlink dish, router, power cord, and ethernet cable. Use duct tape to seal every corner. Paste the return label that SpaceX provided you during service cancellation and drop it off at the mail carrier (FedEx/DHL)
Related: Starlink doesn't work in every weather condition. In this article, you learn how snow, rain, clouds, and storms affect Starlink internet.
When You Will Get Your Full Refund?
Starlink will give you a full refund after they receive your equipment undamaged. They will not refund the initial shipping charge. SpaceX can take up to 10 days to issue a refund to your credit card or bank account.
Convert Your Subscription to Starlink RV
The residential Starlink package doesn't allow subscription pauses. However, the Starlink RV does.
Do you know you can convert your residential Starlink into an RV subscription within seconds? Do it by the following steps:
Log in to your Starlink account at https://www.starlink.com.
Click on "Your Starlink," then click on "Manage."
Change subscription after accepting the terms.
Please remember that once you convert your subscription to "Starlink RV" from "Starlink Residential," SpaceX will not allow you to revert your subscription. 
To revert it, you must cancel the subscriptions first, then contact customer care to request reactivation. But as there are more customers waiting in line for Starlink, it may take a long time to restart your "Residential" subscription. 
Related: Many RVers are surprised that they are getting very slow internet access over Starlink. Starlink is not always the best internet for RVers. This article discusses the important reasons you should remember before ordering your Starlink for RVs.
How to Contact Starlink? 
The Starlink customer service doesn't have a phone number. You can only contact them through the Starlink app or the website; however, you can explicitly ask SpaceX to call you. 
In recent years, Starlink subscribers have increased dramatically. Thus, customer care is severely backlogged. If you contact them, an automated replay machine will answer your email. 
Try until human replies to your support ticket. It typically takes more than 14 days to get a real answer. It's frustrating, but we can't do anything about it as a customer.