Elon Musk is the prime example of the rags to riches billionaire and US immigrant success story. Elon was born and raised in South Africa and later moved to the US and became a naturalized citizen. In fact, Elon has 3 citizenships — South Africa, Canada, and the USA.
So, why does Elon Musk have 3 citizenships? 
Elon Musk's father — Errol Musk — was a South African citizen, and his mother — Maye Musk — was a Canadian citizen. In 1971, Maye Musk gave birth to her first child — Elon Musk — in Pretoria, South Africa. Therefore by birth, Elon is a South African citizen. Elon got Canadian citizenship through his mother. Then he came to the US as a student from Canada. After completing a bachelor's degree and deferring the Ph.D. for six months, Elon started an internet company — Zip2. When investors in Zip2 realized Elon does not have a green card, they helped Elon to get an EB-5 investor green card in 1997. In 2002, Elon became a US citizen through the naturalization process.
However, many people claim that Elon only has 2 citizenships. To learn more, please continue reading.
Born in South Africa, but had an American Dream:
Elon Musk had a rough childhood. When he was 9, his parents got divorced. Elon decided to live with his father.
Elon's parents thought that he was autistic. He was shy, introverted, and could not speak well. At school, he was bullied regularly. One time, the bullies beat child Elon so much that he almost died. At home, living with his father was not comfortable either.
"He was such a terrible human being. You have no idea. My dad will have a carefully thought-out plan of evil" – Elon Musk.1 
Elon decides to come to America:
There was no comforting place for Elon. That's why he started reading books at a very early stage. He was an avid reader, and science fiction, and comics was his favorite. Elon's favorite book was "Hitchhiker's Guide to the Galaxy." He also liked science fiction moves a lot. According to the book — Elon Musk: Tesla, SpaceX, and the Quest for a Fantastic Future — this science fiction motivated him to build clean energy and build rockets to extend the human species reach into the future.
But at an early age, he found that most of the innovation is happening in America. "It always seemed like when there was cool technology or things happening, it was kind of in the United States. So, my goal as a kid was to get to America basically," Elon Musk said in a 2012 interview2.
There was no one in the house to help with household chores. Therefore, Elon, his brother, sister, and father used to do everything in their home. Elon grew up playing a game called "America, America" with his father, Errol Musk. In this game, Elon and his siblings had to do everything at home an American kid would do at home — cooking, cleaning, lawn mowing, etc. The game was not a problem. The problem was, his father was verbally abusive.
However, the final straw came when Elon graduated from High School. Due to South African laws at that time, Elon had to join the army.
"I don't have an issue with serving in the military per se, but serving in the South African army suppressing black people just didn't seem like a really good way to spend time," Elon said in an interview. 
So Elon Musk decided to come to America. 
Elon becomes a Canadian citizen:
Elon found that it would be easier to come and settle in the USA as a Canadian rather than a South African citizen. Therefore, Elon convinced his mother to apply for her and his Canadian passport. As Elon's mother was a Canadian national, Elon got his Canadian passport after several months. Within three weeks, Elon, at the age of 17, came to Canada after receiving his passport.
"I arrived in North America at 17 w $2000, a backpack & a suitcase full of books. Paid my own way thru college. Dropped out of Stanford Eng/Phys grad school w $110k in college debt," Elon Musk on Twitter.3
Journey to become a US citizen:
Elon's next step to settle in the US was to get an American Green Card. As a Canadian passport holder, Elon can come to the US and go to Canada at any time. However, Elon found that this way, he can't obtain a Green Card.
So, Elon's initial plan was to get a US student visa, complete his study, and get a job. After getting an H-1B visa through an employer, he can get a green card through that employer.  
That's why Elon started his bachelor's degree in 1992 at the University of Pennsylvania, where he earned bachelor's degrees in physics and business. The only reason Elon completed his bachelor's degree is to get an H1-B visa. 
Elon wanted to make an Electric car company. That's why after graduating from the University of Pennsylvania, he went to Stanford University to do a Ph.D. on super-capacitors.
However, Elon soon got distracted by internet innovation. At that time, he realized the internet is the next revolution. 
Therefore, Elon decided to pause his Ph.D. for a few months because he wanted to start a new internet business with his brother Kimbal Musk. Elon's plan was if the business succeeds, he does not need the Ph.D. anymore. However, if the business fails, he can always come back and complete his Ph.D.
So, after two days at Stanford, he went to the Chairman of the department. Elon Musk asked him for a deferment for six months. Which he granted and said he might not see Elon again.  
In 1995, Elon, Kimbal along with Greg Kouri, launched the Zip2. 
---
How to become like Elon Musk?
The first step to being like Elon Musk is to know more about him. We should read Elon Musk's biography. There are various books we can buy from Amazon. However, the following three books are a must-read regarding Elon Musk.
Do you know who wrote the 3rd book? Maye Musk, Elon Musk's mother. However, the first book is the most important one. 
---
Elon gets investor Green Card:
According to US immigration rules, except for a few exceptions, a student can't work, and an employer can't hire a student. However, there's no rule against forming a company or starting a business. There's also no rule that you can't earn money through your own business in the US while on a student visa. It's a gray area, but it's not illegal.
Zip2 was a success, and Elon managed to get some VC funding. However, soon investors realized Elon and his brother are neither US citizens nor have US green cards. Therefore, those investors helped Elon to get a US green card. However, according to circumstantial evidence, we found that Elon and his brother Kimbal got US green cards through business investment, known as "EB-5 immigrant investors."
Elon got his EB-5 green cards in 1997. 
Elon becomes a naturalized US citizen:
According to US immigration rules, a lawful permanent resident can become a naturalized US citizen after five years of getting their green card.4
Therefore, In 2002 Elon applied to become a US citizen through naturalization. After initial biometric and FBI verification and citizenship interviews, Elon took his oath to become a US citizen at the Pomona Fairplex, California, USA.
Does Elon have 3 citizenship NOW?
It's a tough question. Here's why.
Some countries do not allow to have multiple citizenships. For example, China does not recognize dual citizenship. When you become a naturalized citizen of another country, such as the US, your Chinese citizenship will automatically cancel. 
However, according to a US supreme court rule5, An US person can have dual or multiple citizenship. Foreign personnel does not have to renounce his/her foreign citizenship to become a US citizen, or he/she does not lose his/her US citizenship if they become a naturalized citizen of another country. 
According to Canadian immigration laws6, "Canadians are allowed to take foreign citizenship while keeping their Canadian citizenship."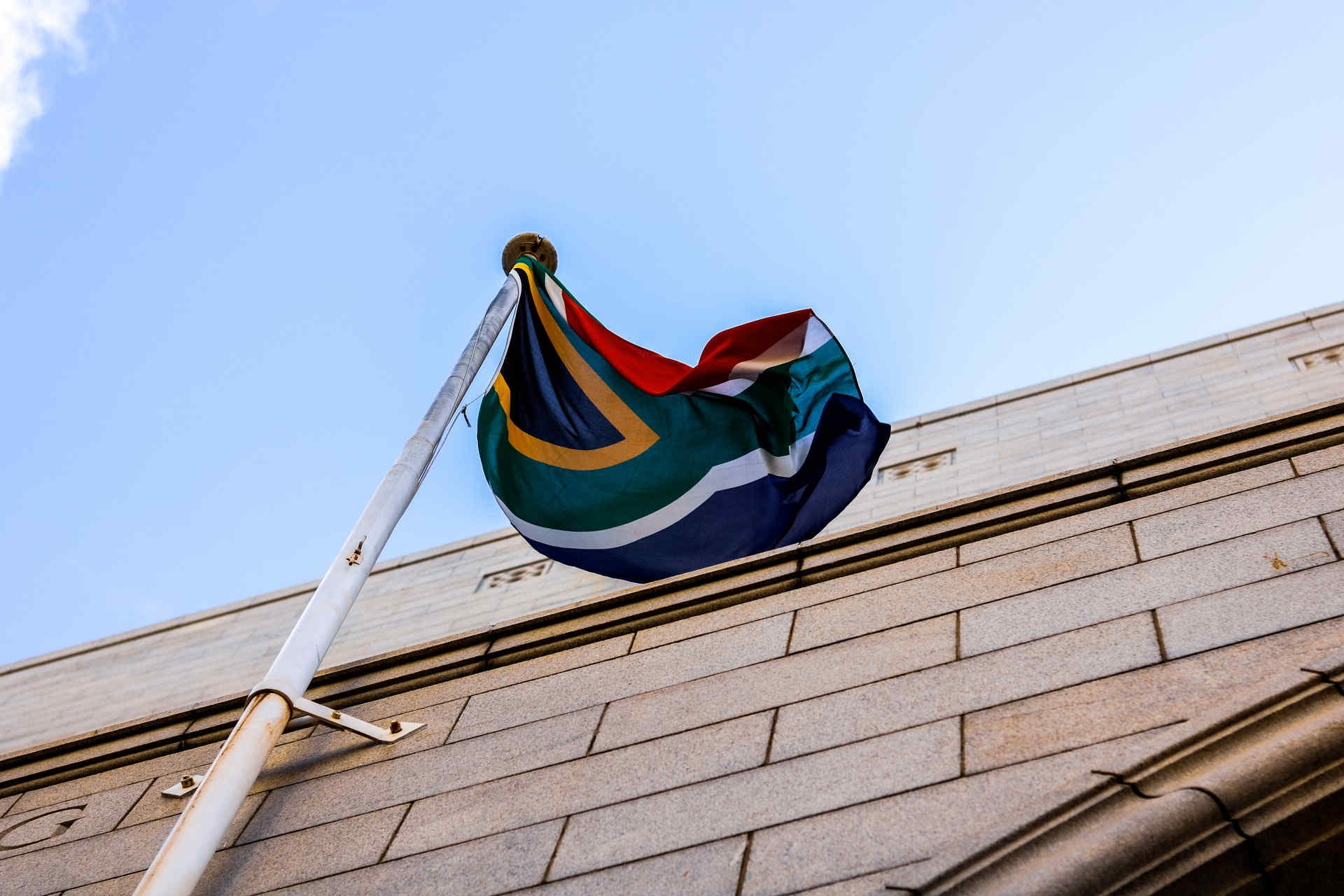 However, South African dual citizenship law is complicated.7
South African citizens under the age of 18 years are exempt and do not require to apply for dual citizenship, as long as they acquire foreign citizenship before their 18th birthday. They automatically retain their South African citizenship for life.
Elon Musk became a Canadian citizen at the age of 17. Therefore, he got dual citizenship without any issues. 
However, here is the second part of the law.
When a South African citizen becomes 18 years and then wishes to acquire other foreign citizenship, they will have to apply for prior permission to the South African government to retain their South African citizenship. Failing to do so, they will automatically lose their South African citizenship.
Elon became a naturalized US citizen at the age of 31. However, we have no public proof that Elon Musk has acquired written permission from the South African government to become a US citizen. Therefore, according to SA law, Elon lost his South African citizenship when he became a US citizen in 2002. 
In Conclusion, There's no doubt Elon is a US and Canadian Citizen. However, we have no clear proof that shows Elon still has South African citizenship. Because he became a US citizen at the age of 31, and according to SA law, Elon lost his citizenship during that process.
---