Starlink is the best internet for rural areas. In cities and towns, however, cable internet is better than Starlink.
No one lives in the same area forever. 
People move from one location to another due to jobs, kids' education, or other necessities. 
This article discusses some critical things regarding Starlink dish resale, moving it to a new location, transferring to new owners, and service cancellation.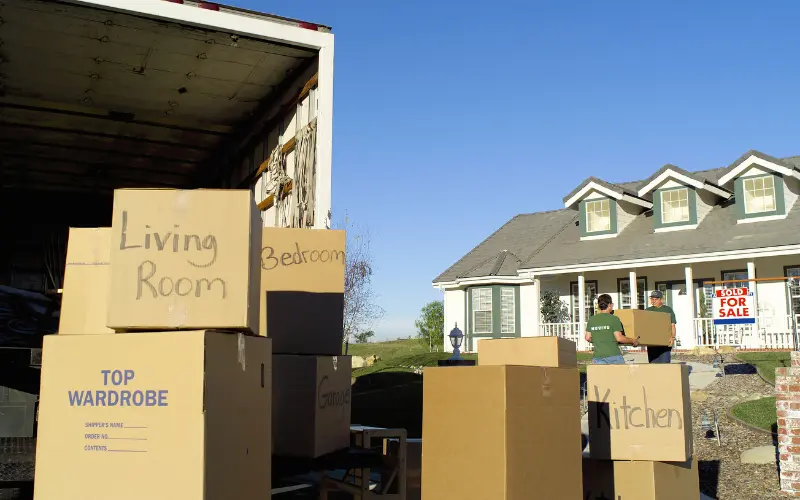 Can You Sell Starlink Dish?
When you purchase the Starlink Dish, SpaceX permanently transfers the terminal's title to you. Therefore, you own your Starlink dish and router. As this is your private property, you can sell and transfer the ownership of your Starlink dish to another person. 
However, the person buying your dish can't use the Starlink internet immediately. The buyer has to open a Starlink account online, and Starlink must approve the service transfer. 
Starlink service is location limited. They don't sell unlimited dishes, unlike HughesNet and Viasat. 
Starlink limits the number of users in a particular area to keep the service speed satisfactory. Therefore, the buyer must inquire with Starlink first whether they will allow them to start a new service at their address.
As a seller, you can contact Starlink customer care with the buyer's email and service address and ask them to transfer the service from you to your buyer. Starlink will transfer the service from your account to the buyer's account if there's no issue.
Once the service is transferred, you can complete your transaction with the buyer. 
Therefore, Starlink equipment can be resold. And the transfer of ownership is possible, but you need to contact Starlink customer care to complete the process. 
Starlink tracks its user terminal through GPS. Therefore, if you sell your dish and transfer your account without notifying Starlink, and the new user's service address is significantly away from your address (such as 10-15 miles), Starlink could stop the service account. Therefore, always notify SpaceX when you resell your Starlink dish.
Many HOA will ask you to paint the Starlink Dish. In some areas, you must bury the cable to protect it from animal bites or lawn mowers. This article discusses 6 important things about the Starlink dish, router, and cable.
Can I Move My Starlink Dish to Another House?
Starlink's primary goal is to provide internet everywhere in the world. To accomplish this goal, SpaceX has been launching satellites each week, and so far, they have deployed thousands of satellites.
However, each satellite has a bandwidth capacity. Thus, even if there is Starlink's satellite coverage in an area, the total number of users in that area could be at capacity. It's why anyone in rural areas can order Starlink, but there are wait times in cities.
A Starlink user can move their dish to another house or location. But there are a few constraints.
Similar to cell phone towers, Starlink's satellite has a coverage cell. These cells are typically 15 miles wide. Therefore, if you move to another house within the same coverage cell (less than 15 miles and if there's coverage), you don't have to pay anything extra to Starlink. You can go into your Starlink account and update your service address.
However, if your new service address falls into an area where the total Starlink user is at maximum, Starlink can prevent you from changing your service address. Therefore, before moving to a new house, contact Starlink customer care.
However, if you plan to temporarily move to your new house, you don't need to do anything. Your Starlink will work, provided that you live on the same continent.
Starlink, however, has a built-in GPS. Therefore, it can detect Starlink's dish location. Even though it's rare, Starlink can ask you to move your dish to your original service location. 
There's a solution to this problem, however.
Starlink has an RV package. If you pay $35 extra per month (check the latest price here), SpaceX will allow you to use your Starlink anywhere on the same continent.
In short, you can permanently move your Starlink dish to another house without any extra monthly fee. The service address change won't take one day if your new home is nearby. 
However, if you are moving far away, you must contact Starlink support to ensure that your new home location has enough capacity to make room for another customer.
However, if you are temporarily moving to your new house, you don't need to do anything. Just take it to your new place. If necessary, subscribe to the Starlink mobility package (RV) to use your Starlink temporarily at your new location. When done, cancel the RV package.
HughesNet and Viasat have terrible internet speeds. One of the primary reasons is that they have more customers than they can handle. So, will Starlink become slower with more customer signup? This article talks about Starlink's speed, coverage, and other essential things you should know to become an informed buyer and user.
Can Starlink Service be Paused?
There's misinformation on some forums that Starlink service can be paused. However, it's not accurate. Starlink doesn't have a subscription pause feature. You can only cancel the service.
If you plan to use the Starlink internet at your summer home or some remote cabin, don't buy Starlink for that house alone because it's not possible to pause the Starlink internet subscription. Your only option is to cancel the service. 
However, if you cancel your subscription, there's no guarantee that Starlink will allow you to restart your service.
Like cell phones, each Starlink satellite has a coverage zone and capacity. If you cancel and later decide to restart the service, Starlink may not start your service if the user number in your area is at capacity.
Starlink has another package for RVers. This package will allow users to take Starlink internet anywhere within the same continent. This package is cancellable anytime. But there's a catch.
You can cancel the RV package but can't cancel the Starlink service entirely. You have to keep the basic internet package. If you cancel your entire account, you may be unable to restart your Starlink internet if your area reaches the user limit.
Before installing your Starlink Dish, you need to know some crucial things to get optimal internet speed. This article describes 6 essential things about installing and maintaining Starlink for the best user experience.
Can I Suspend My Starlink Account?
When a user purchases the Starlink dish, SpaceX transfers the title of the dish and router to the user. Starlink doesn't lease their antenna or router. They also don't have any contracts.
On the contrary, HughesNet, Viasat, and other satellite internet companies lease their equipment and have 24-month contracts. They will charge you a penalty if you suspend or cancel their subscription before the lease ends.
However, as Starlink doesn't have any contract and you outright own the dish and router, you can suspend your Starlink subscription anytime you want without any penalty. Moreover, you can sell your Starlink dish and router to a new user if you wish to. 
There's one problem, however.
HughesNet and Viasat will take unlimited customers. They don't care about service degradation. It's why their internet is very slow because they are oversubscribed. 
On the contrary, Starlink puts a subscription limit in each area. Therefore, if they get too many users in an area, they will stop accepting new customers in that particular region.
Therefore, if you suspend or cancel your Starlink subscription, you may not be able to restart your subscription if the area becomes oversubscribed. In that case, you have to wait in line for service activation.
Does the Starlink work in adverse weather? Is the Starlink router waterproof, and will it work outside? This article talks about 13 essential questions that are important for Starlink ownership.
Can I Transfer My Starlink to Someone Else?
Yes. Starlink supports transferring your dish and account to another person. 
There are two scenarios. First, you are selling your Starlink dish to another person living in another location. Second, you are selling your house with a Starlink installed.
The second scenario is an easy and straightforward process. If you are transferring your Starlink to another person at the exact service location (selling your house), you just need to contact Starlink customer care with the new owner's full name, phone number, and email address. Starlink will help you to transfer the Starlink account to the new owner.
The first scenario where you are selling your Starlink dish to another person living in another location is a little involved. First, you need to contact Starlink customer care with the prospective new owner's name, email, and full-service address. 
SpaceX will make sure whether they have service coverage and user capacity at the new address. If everything is okay, they will contact the prospective buyer to complete the account transfer process.
However, Starlink is country-specific due to government regulations. Therefore, a Canadian Starlink dish can't be used in the USA, or a US dish can't be used in Canada.