Starlink internet is designed for rural and low population density areas with no fiber or cable internet.
However, most of the time, order and shipping-related issues arise in these locations. 
This article discusses 6 problems related to Starlink order and their potential solution.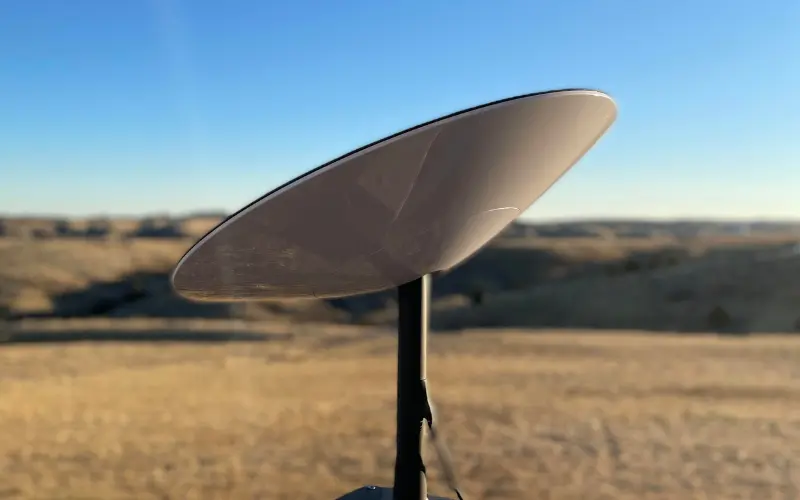 How do you test if Starlink will work at your address?
Starlink's website has a map that shows its current coverage worldwide. You can access the map here — https://www.starlink.com/map. 
The map shows where the current service is available and where there's a waiting list. It will also show the timeline of when the Starlink service will open in a new location.
Alternatively, you can also input your address on the website to check availability. If the service isn't available, you can put in a deposit to hold a place on the waitlist. 
There are three types of packages that Starlink sells. Residential, RV, and Business. 
The Residential and Business internet service has a waitlist. However, there's no waiting period for RV users. If you are in dire need of the internet, you can order the Starlink for RV.
Starlink does not recognize my address.
Starlink uses open street maps and Mapbox. This map isn't as data-rich as Google maps. Therefore, sometimes users face problems locating their address on the Starlink website.
Plus-Codes are like GPS locations but written with letters and numbers. It works everywhere. If Starlink can't find your address, you must put the plus code. It will recognize your location.
Follow the steps outlined below.
Google Maps App:
Open the google maps app on your mobile. 
Drop a pin at your location where you intend to get your internet. You will have a screen like image 1.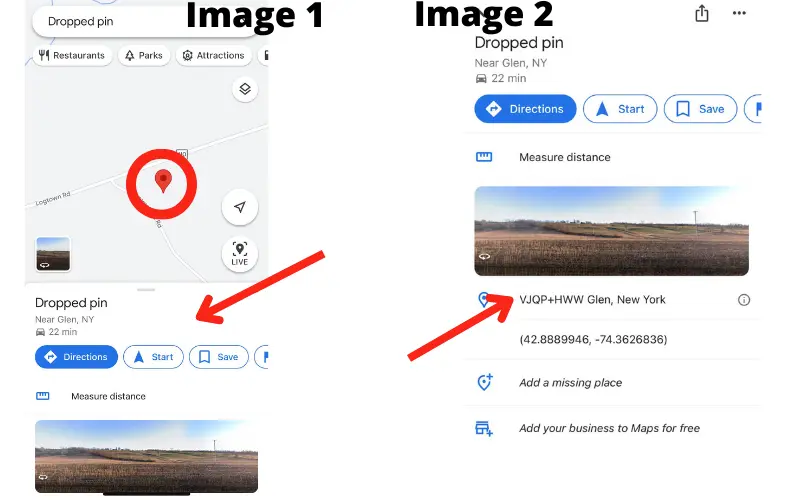 Now, expand the lower window.
There you will find a plus code, as shown in image 2. Sometimes, there will be only numbers with plus code, and sometimes numbers with some text.
Put the plus code address on the Starlink website. It will work without any issues.
Google Maps on Desktop:
Click on your location where you want your Starlink.
A small box will appear at the bottom of the page.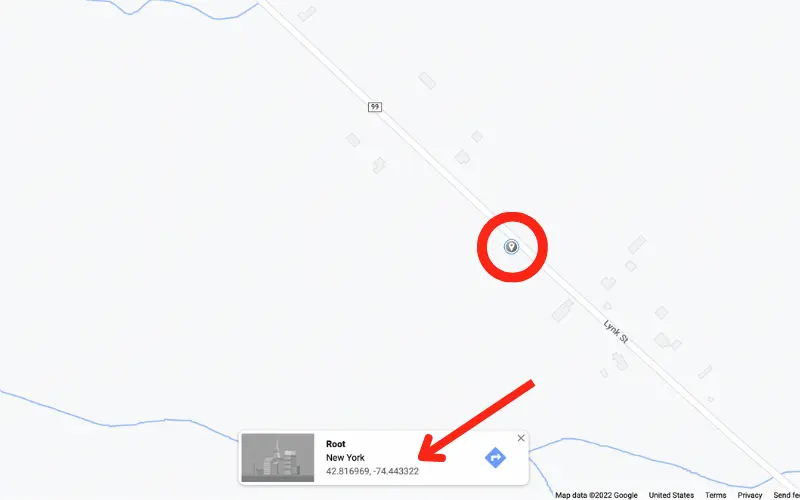 Click on the GPS coordinates.
A left box will open.
There's a Plus Code. Put the address on the Starlink website. It will work without any problem.
Many HOA will ask you to paint the Starlink Dish. In some areas, you must bury the cable to protect it from animal bites or lawn mowers. This article discusses whether Can You Paint the Starlink Dish and Bury the Cable.
Starlink isn't accepting shipping addresses.
The Starlink service address and shipping address goes through different validation methods.
The service address only needs to be convertible to GPS coordinates. If you put a plus code, the Starlink website can give service status on that location.
However, the shipping address doesn't follow this method typically. SpaceX uses either FedEx or DHL to ship its equipment kit, and its validation method is different. 
If the Starlink website refuses to validate your shipping address, follow the steps outlined below to solve the issue:
Don't put your home address or road number first. But put down the zip code first.
The address box will pop up with multiple locations with cities and towns. Select your correct zip code. This way, it will first validate that your shipping area is right.
Then put your street address. It will fix the issue.
However, if the above method doesn't fix your issue, please visit the USPS address validator page here — https://tools.usps.com/zip-code-lookup.htm.
On the USPS website, you can validate your address and find out how USPS has your shipping location in their database.
Can you use Starlink at a different address?
You can use the Starlink dish at a different address; however, there are several things to keep in mind for a better and uninterrupted internet.
Similar to the cellular network, Starlink has a hexagonal service grid. Each grid is 15 miles wide from corner to corner. Starlink uses this grid system to allocate users and their internet speed in each location. The following image shows the grid.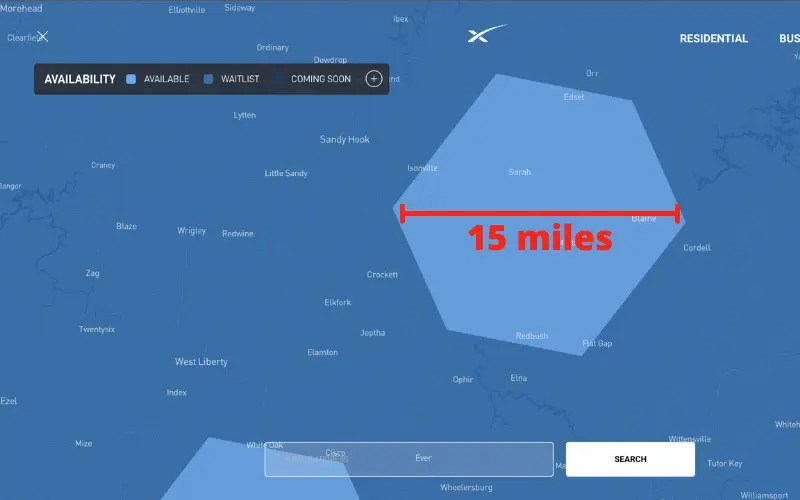 You will not have any issues if your new address is within the same cell. You will get an uninterrupted internet. However, this change of address must be less than 15 miles.
However, Starlink will ask you to return your antenna to your registered address if you move to a different cell. 
If you have moved to your new location permanently, go to your Starlink online account and change the address. If there's no waitlist, the address change will occur immediately.
However, if your new location has a waiting list, SpaceX will not allow you to change your address. In this scenario, you have the following option.
You can add the $25 per month portability add-on with your subscription. It will allow you to use your Starlink internet at a different address within the same country. 
However, the only drawback of the portability add-on is that you will get slower internet outside your registered home address cell. 
Can You Sell Starlink Dish? This article discusses 5 Things About Starlink Moving, Transferring, and Service Cancellation.
Why is Starlink at capacity in your area?
Many new customers will not be able to order Starlink internet. The order page will show the following message: "Starlink at capacity in your area." 
This message means in your area, too many customers have already signed up for Starlink, and SpaceX is currently not taking new customers. However, you can place a deposit to hold your line if you like. So that if a new position opens up, Starlink will contact you.
Unlike HughesNet and Viasat, Starlink doesn't take unlimited users.
HughesNet and Viasat provide terrible internet. One of the main reasons is that they are over subscribed. They have more customers than they can handle. 
Starlink, however, has put a limit on each geographic location so that its service speed doesn't degrade. It's why they stop taking new customers when they reach a certain number of users in a particular place. When this happens, it shows the "Starlink at capacity in your area" message for a new order.  
Why is my Starlink order pending?
After you place your Starlink order, it will show the pending status until your kit leaves the SpaceX factory. Even though typically it takes 14 days, sometimes it may take longer. 
SpaceX doesn't have any expedited shipping. All packages are shipped through either FedEx or DHL. Once your package is shipped, you will get an email notification with tracking numbers.
Please remember that Starlink will start charging you the monthly subscription fee after 14 days the kit ships from the SpaceX factory. If you plan to return the equipment, you have to act quickly. 
For example, if Starlink takes 10 days to come to your house through FedEx, you only have 4 days to test the system. If you wait too long, Starlink will charge you the monthly subscription, which is NON-Refundable. 
Before installing your Starlink Dish, you need to know some crucial things to get optimal internet speed. This article describes 6 essential things about installing and maintaining Starlink for the best user experience.