We always wanted to purchase an electric pickup truck. In the market, we currently have 2 options. One is Rivian R1T; another one is Tesla CyberTruck. R1T is really a good looking truck. Though many people like the aesthetic and overall design of the CyberTruck, we are not one of them. However, we need a Truck for its functionality, not for its design. After analyzing the price, tech, and functionality of both Trucks, this article is our research summary.
In this in-depth article, we have compared Tesla CyberTruck Vs. Rivian R1T pickup truck. According to our analysis, CyberTruck has a better value proposition than Rivian's R1T.
What R1T Stands For?
Here, R stands for Rivian, 1 is the first version, T is for Truck.
R1T Price-Specs Confusion:
Rivian R1T truck has 3 types of battery options – 105 kWh, 135 kWh, and 180 kWh. The 105 kWh Rivian truck's starting price is $69,000. However, the specifications Rivian has given on its website is for the 180kWh R1T pickup truck. 
So, here are the facts. We know the price of the base 105 kWh model Rivian R1T, which is $69,000. But we don't know the specs of this model. On the other hand, we know the specs of the top 180 kWh model. However, we don't know the price. 
Rivian R1T Pickup Truck Price and Range:
The following table shows the Rivian pickup truck's price and range.
| | | |
| --- | --- | --- |
| Battery Pack | Range | Price |
| 105 kWh | 230 miles. | $69,000 |
| 135 kWh | 300 miles. | Unknown. |
| 180 kWh | 400 miles. | Unknown. |
Tesla CyberTruck's Price and Range:
Tesla pickup truck comes in 3 variations. Their respective price and range are given below:
| | | |
| --- | --- | --- |
| | Range | Price |
| Single Motor RWD | 250+ miles. | $39,900 |
| Dual Motor AWD | 300+ miles. | $49,900 |
| Tri-Motor AWD | 500+ miles. | $69,900 |
Here we can see that Tesla's top model is priced at $69,900, whereas Rivian's R1T truck starts at $69,000. Comparing these 2 models is not possible as Rivian has not given any specs of its lowest model. However, we are going to compare Rivian's top model vs. Tesla's top model.
Tesla Tri-Motor CyberTruck Vs. Rivian R1T Specs Comparison:
In the table below, we have compared these 2 models. Later, we have discussed charging, software, and other features.
| | | |
| --- | --- | --- |
| | Tesla CyberTruck | Rivian R1T  [180kWh] |
| Price | $69,900 | Unknown. |
| Range | 500+ miles | Up to 400 miles |
| Seating | 6 | 5 |
| Motor Count | 3 | 4 |
| Tow Capability | 14,000+ lbs. | Up to 11,000 lbs. |
| Payload Capacity | 3,500 lbs. | 1,760 lbs. |
| Truck Bed Size | 6.5 ft. bed | 4.6 ft. bed |
| Approach Angle | 35 degrees | 34 degrees. |
| Departure Angle | 28 degrees. | 30 degrees. |
| Ground Clearance | Up to 16" | Up to 14.1" |
| 0-60 | <2.9 seconds | 3 seconds |
| Wading depth | Unknown. | Up to 3 feet |
| Width | 79.8" | 79.3" |
| Length | 231.7" | 217.1" |
| Cargo Capacity. | 100 cubic ft. | Total: Unknown. But Gear Tunnel Volume is 12.4 cubic ft. and Front Trunk Volume is 11.1 cubic ft. |
| 110V/220V outlet | Both 110V and 220V. | 3, 110V outlet. |
| Top speed | 130 mph | 125 mph. |
| Built-in Ramp | Yes. | No. |
| Built-in Tonneau Cover | Yes. | Yes. |
| Air Compressor | Yes. | Yes. |
| Wheelbase | Unknown | 135.8 in |
| Full Glass Roof | Yes. | Yes. |
| Quarter mile | 10.8 seconds. | Unknown. |
| Curb Weight | Unknown. | 5886 lbs. |
If you are wondering, what is the approach and departure angle? Then watch the following video tutorial or read about them here.
CyberTruck Vs. Rivian R1T Design:
There's no doubt; Tesla pickup truck has the most polarizing design on the market. When this Truck was unveiled, we thought, "This is the ugliest looking truck we have ever seen in our life."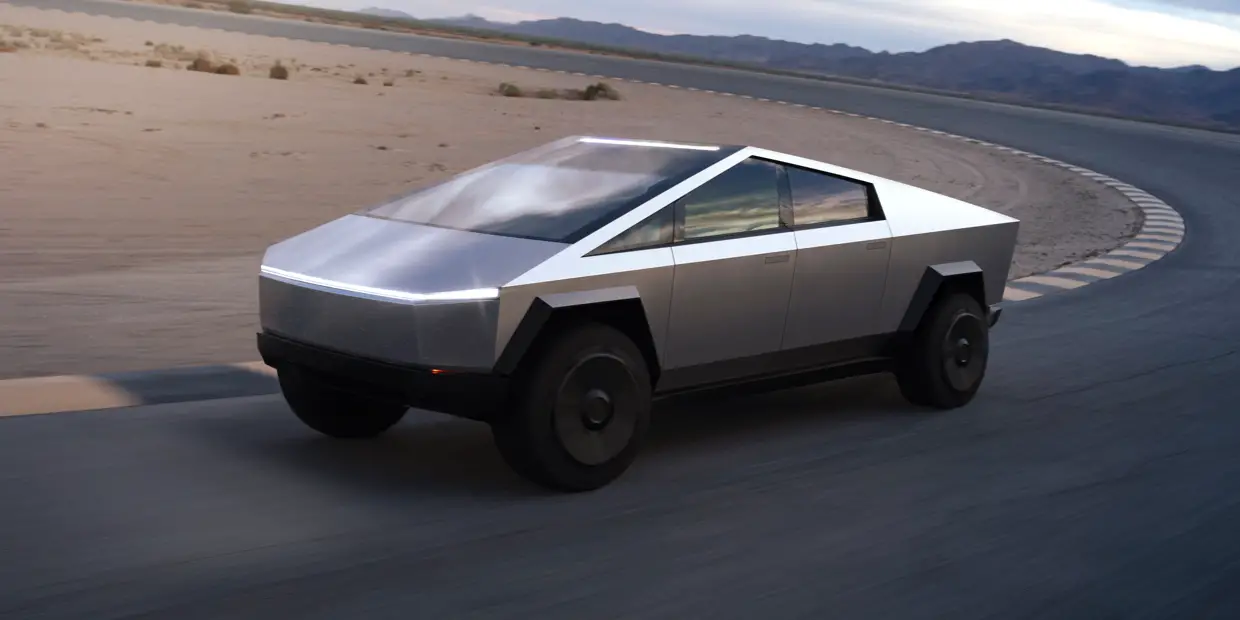 On the other hand, Rivian's R1T Truck's design is pretty. It's a good looking truck compared to traditional trucks such as Ford F-150. However, many do not like the Coala looking headlight design.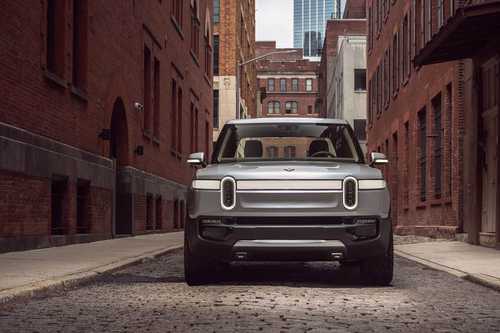 Nevertheless, the design is relative. People buy pickup trucks not because of its design but for its functionality and features.
CyberTruck Vs. Rivian R1T off-road capability:
Amazingly both trucks are perfect for off-road driving. 
Every Rivian pickup truck has 4 independent motors (Quad drive system). Adaptive air suspension, 14.1" ground clearance, up to 3 ft. wading depth, 34-degree approach angle, and 30-degree departure angle.
Quite similarly, Tri-motor AWD also has adaptive air suspension, 16" ground clearance, 35-degree approach angle, and 30-degree departure angle.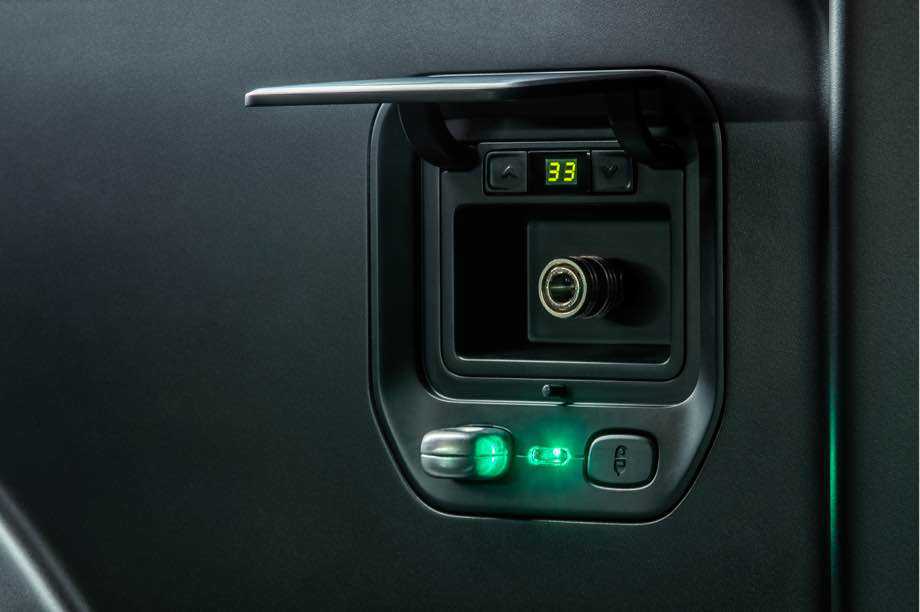 CyberTruck Vs. Rivian Pickup Truck Specs:
Top CyberTruck kills the top Rivian pickup truck in the specs category. Tri-motor AWD Cybertruck can carry 3,500 lbs and tow 14,000+ lbs. Whereas R1T can carry 1,760 lbs. and tow maximum 11,000 lbs. It also has a shorter 4.5ft long truck bed. Tesla pickup has a 6.5ft long bed. R1T goes a maximum of 400 miles on a single charge and can carry 5 passengers. On the contrary, CyberTruck goes 500 miles and holds 6 passengers. CyberTruck comes with a built-in ramp, whereas R1T does not.
CyberTruck Vs. R1T's Body:
Tesla CyberTruck's body is made out of Ultra-Hard 30X Cold-Rolled stainless-steel. This helps to eliminate dents, damage, and long-term corrosion. This is so strong that it can withstand a 9mm bullet and take a sledgehammer. This Truck also has shatterproof armor glass.
On the other hand, Rivian's R1T pickup truck is made with traditional materials similar to other pickup trucks on the market.
Though we previously stated that both trucks are great for off-road driving. But the way CyberTruck is built, It is more capable of taking abuse on off-road than Rivian's R1T.
Rivian R1T Vs. CyberTruck's Interior:
Both Truck's interior is clean and modern looking.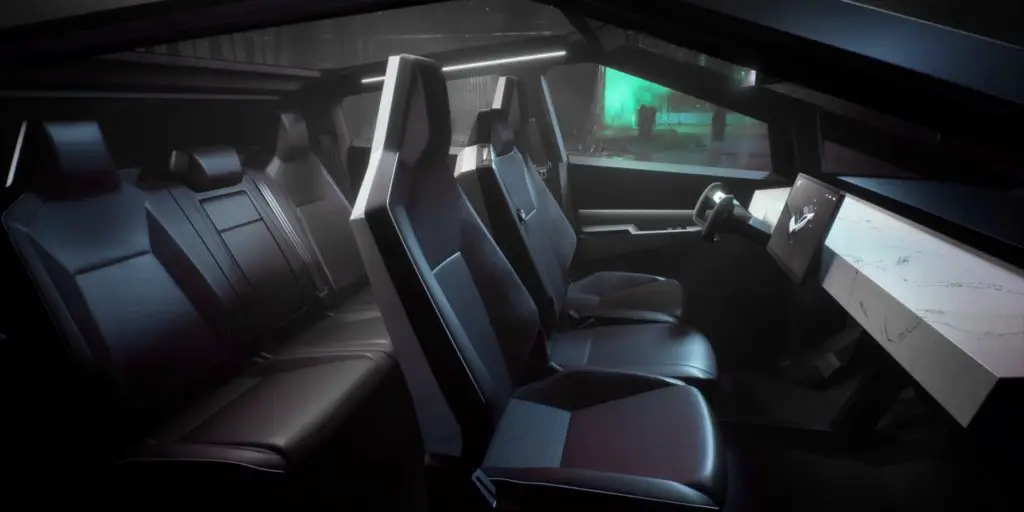 CyberTruck can seat up to 6 people, has 17" touch screen display, marble dashboard, and many other software features. According to Elon Musk, the driver's seat is big enough even to fit "André, the giant."
R1T can seat 5 people, has 2 displays, and luxurious interior.
Unavailable in Rivian's R1T:
Tesla CyberTruck comes with some extra features which R1T does not have. For example, L track rails on the truck bed, ability to add a solar panel tonneau cover, truck bed lights, a display instead of the rearview mirror, and built-in ramps.
Software:
Every Tesla has built-in advanced infotainment system, which includes Netflix, Hulu, Spotify, YouTube, Disney+, Web-browser, Arcade Games, Paint software, Google Maps, etc. It also has dog mode, camping mode, auto high beam, auto windshield wiper control. Tesla also gets regular Over The Air (OTA) software updates, which improves Tesla software continuously. Learn more about Tesla CyberTruck here.
Similar to a Tesla vehicle, every control of R1T is also concentrated in one display. According to Rivian, R1T will also receive regular OTA software updates. The entire interface of Rivian's software is one infinite plane to left or right with one visible space in the middle. You can scroll through the applications. This truck also has a built-in contour-based offroad maps, as well as satellite imagery.
Charging Stations:
Tesla has a broad fast supercharger network worldwide. Unlike Tesla, Rivian does not have its own charging network. As a Rivian owner, however, you can charge at Electrify America fast-charging network. But, Electrify America is open to all EV owners. As a Tesla owner, if necessary, you can also charge there.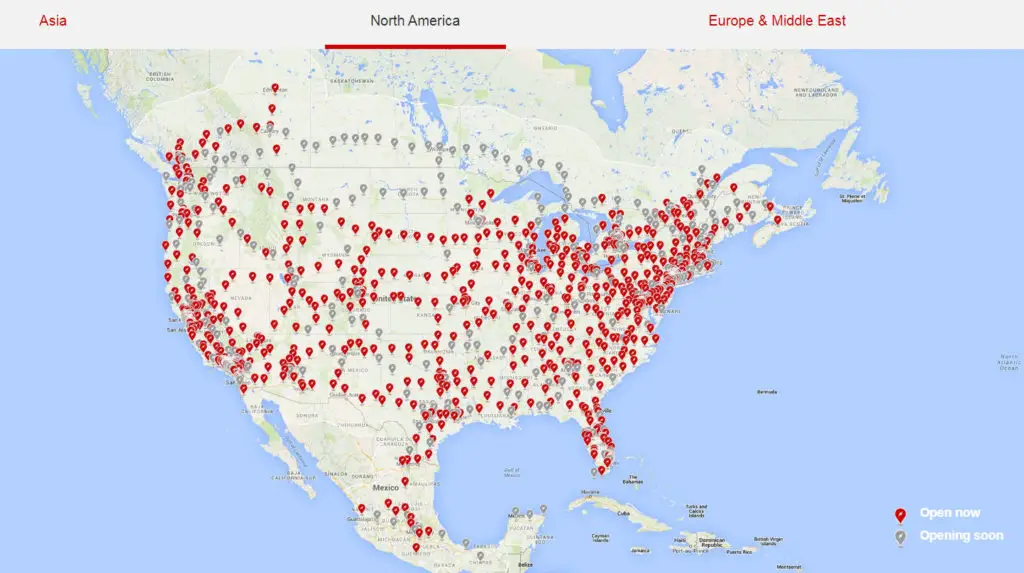 | | | |
| --- | --- | --- |
| | Tesla CyberTruck | Rivian R1T |
| Charging Stations | Tesla SuperCharger, Electrify America, and other charging stations. | Electrify America and other charging stations. |
However, Electrify America has 2 problems:
Problem 1:
Electrify America is very expensive compared to the Tesla SuperCharger.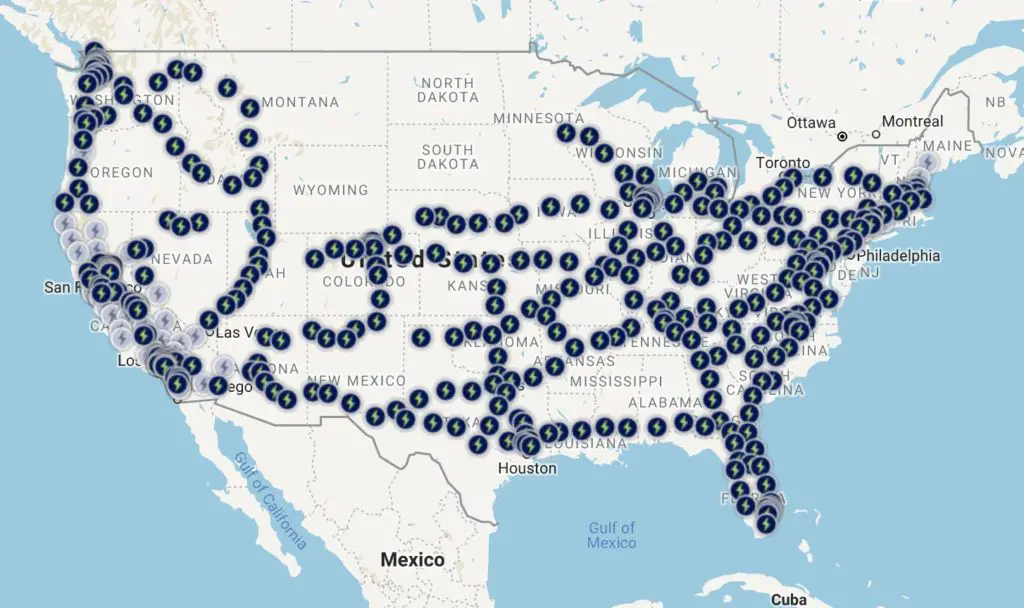 Problem 2:
Let assume you are a Pass+ member. The following rate applies to you (in California, different state has a different rate. Check the rates here):
| | |
| --- | --- |
| Power Level | Cost |
| 1-350 kW | $0.70/min. |
| 1-125 kW | $0.50/min. |
| 1-75 kW | $0.18/min. |
Once your EV is plugged into an Electrify America charger, your car will tell the charger the maximum power it can accept. This will determine the power level into which you'll be placed, and the associated per-minute cost for your entire session.
So, if you are placed in 1-125 kW Level at the beginning but later your charging speed drops to 1-75kW level due to weather, battery temperature, or for other reasons, you still would be charged at higher per minute rate though you are getting less energy per minute.
The following user was charged $38.62 for 25.6 kW electricity. At this rate, you would be charged $154.48 for 102.4 kW energy. 
Tesla Supercharger would charge you a maximum of $28.672 for the same amount of energy. ($0.28/kW x 102.4 kW). Learn more about Tesla Supercharging cost from the Tesla website here.
Autonomous Driving:
Tesla CyberTruck:
Autopilot is standard on every CyberTruck. Autopilot enables your car to steer, accelerate, and brake automatically for other vehicles and pedestrians within its lane. All Tesla vehicles come standard with driver assistance features such as emergency braking, collision warning, and blind-spot monitoring.
Moreover, every Tesla comes preloaded with all the necessary hardware for full autonomy. A new buyer only has to purchase the software from Tesla to activate Full Self Driving (FSD). 
Tesla's FSD includes:
Navigate on Autopilot: automatic driving from highway on-ramp to off-ramp, including interchanges and overtaking slower cars.
Auto Lane Change: automatic lane changes while driving on the highway.
Autopark: both parallel and perpendicular spaces.
Summon: your parked car will find you anywhere in a parking lot. 
Recognize and respond to traffic lights and stop signs.
Automatic driving on city streets.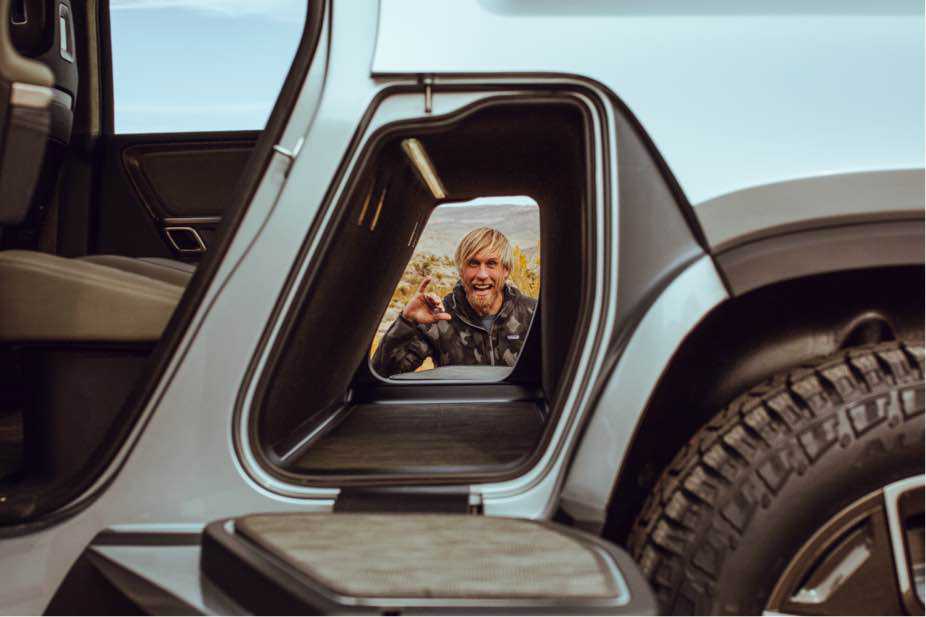 Rivian R1T Pickup:
According to Rivian, every R1T pickup truck will have an option to add Level 3 autonomy features. This Level 3 autonomy will allow you to take your hands off the wheel and your eyes off the road.
Rivian is going to use Cameras, Radar, and Ultrasonic sensors just similar to a Tesla. However, Rivian is also going to rely on Lidar, GPS, and HD digital maps. Rivian is using 2 Lidar at the front, 3 Radar, 4 forward-facing cameras, and 2 rear cameras. Where camera-based autonomy is very cheap, Lidar based autonomy will be quite expensive. We also wrote an article where we have shown problems with LiDAR-based autonomy. 
Google's Waymo is working on LiDAR-based autonomy for more than 10 years. Still, they have not cracked the self-driving. If Rivian integrates 3rd party autonomous technology, then it would significantly add extra cost on top of the vehicle's base price. On the contrary, if Rivian wants to develop their self-driving technology from scratch, then we are somewhat doubtful about it. 
Lidar based autonomy's hardware cost would be high. On top of that, you also have to pay for the software. Therefore, the return on investment of Rivian autonomy is not justifiable.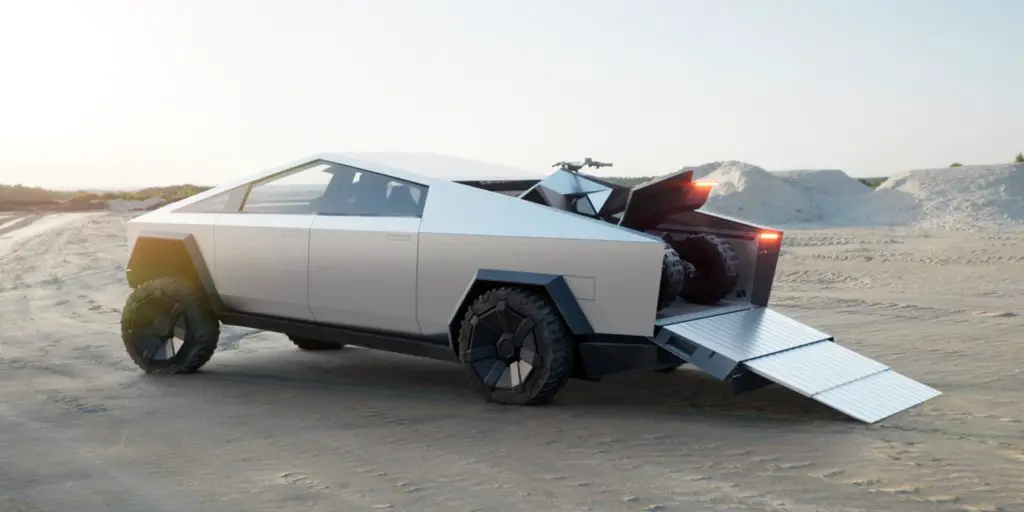 Conclusion:
Rivian R1T is a great truck. It has a sleek design. However, CyberTruck's blade runner, the origami-style design, also appealing to many buyers. Apart from this, a CyberTruck offers far more value than Rivian's pickup truck. When Rivian's top model (180kWh) can't even beat Tri-Motor AWD CyberTruck ($69,900) in specs, Then $69,000 base R1T will definitely disappoint us. We believe Rivian has to dramatically drop the price of R1T if it wants to compete with CyberTruck.
After considering every aspect of Rivian's R1T vs. Tesla CyberTruck, we have decided to buy a CyberTruck. We are okay with the uniqueness of its design because it offers more functionality than R1T but at a lower price.
So, this is our conclusion. Rivian R1T is for people who want a more traditional design; Tesla is for those who want maximum utility at a lower cost.
References: